Team Spaces: Your team's home base
Bring together the resources that teams need to initiate work, coordinate progress, and stay aligned from start to finish.
Create a document repository
Access all the up-to-date resources you need, whether you're onboarding new team members or seeking alignment throughout a project.
Centralize messaging and communication
Send updates to your entire team or specific team members and assign ownership using drag-and-drop icons.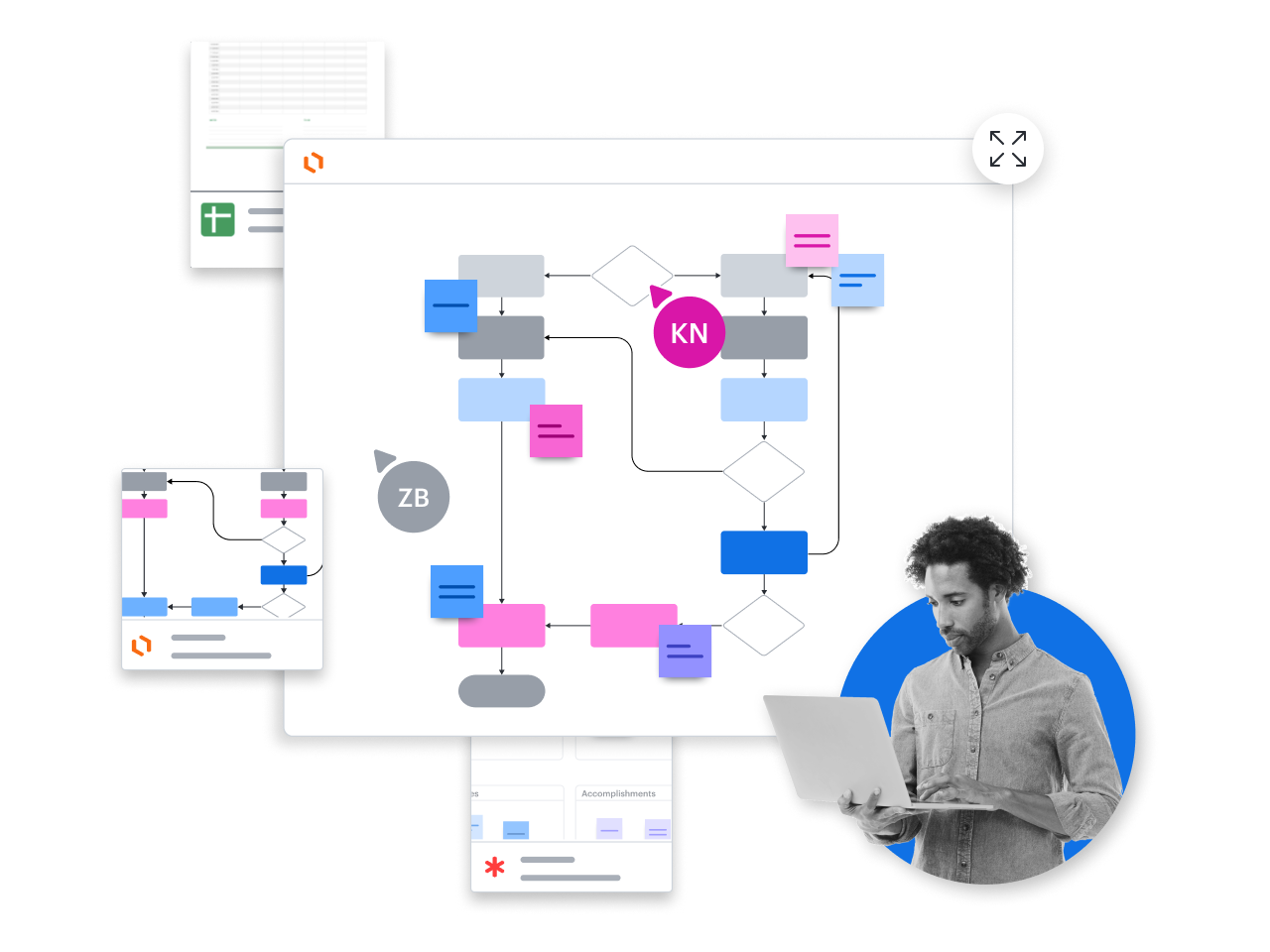 Launch into your work
Open and work on Lucid and third-party documents right in your space or create new Lucid documents that are shared with all team members.
Leverage the Lucid Suite
Use Team Spaces alongside other Lucid Suite products and capabilities to help drive clarity, collaboration, and alignment throughout your entire workflow—no matter which team you're on.
A unified space for all teams
Gather with your team for ongoing, collaborative work such as:
Building a source of truth for all project stages.
Centralizing resources for Scrum team meetings.
Documenting and centralizing customer-facing team processes.
Sharing training materials for onboarding.
Maintaining documentation for developers for standard operating procedures.
"[Team Spaces] makes it easier to see what is critical for today in one place…especially since some of our developers are in Vietnam, where there is a time difference."
- Business analyst
Learn more about Team Spaces