Lucid professional services
We want every user to see and build their future. Our experts provide solutions and resources tailored to your organizational goals, so your team uses the Lucid Visual Collaboration Suite successfully.
Digital transformation and cloud migration
Efficient solutions keep you ahead of the curve in the cloud. Lucid helps teams operate seamlessly in a digital world.
Innovation and new product development
Make your work a catalyst for innovation. Leverage our solutions to conceptualize and create groundbreaking products.
Hybrid work and organizational behavior
Manage change, hybrid work, or a distributed workforce with best practices that make teams successful anywhere.
How Lucid can support you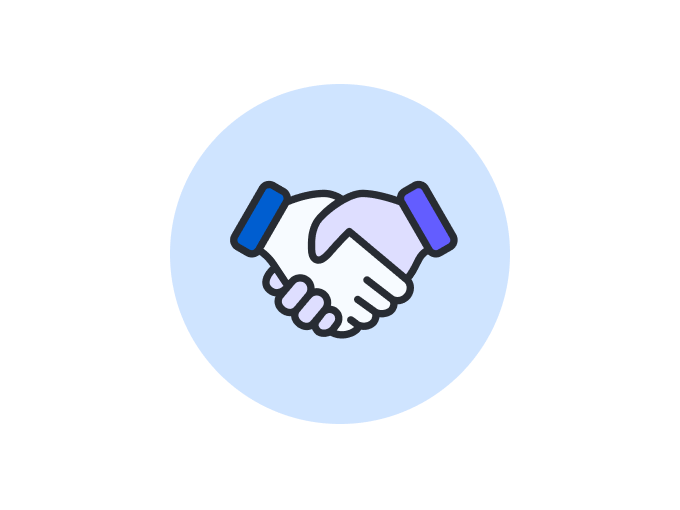 Deep use case engagement and coaching
Have a unique goal you want to meet using Lucid products? Our consultants find specific ways to modernize your work.
Hands-on product education
Our experts provide extensive user training across the Lucid Visual Collaboration Suite targeted toward your needs.
White glove account setup and support
Our best-in-class implementation team provides set-up and admin coaching to prepare accounts for long-term success.
"Our Lucid deployment was so successful because the team we were working with was very dedicated to success, and they did a great job…. They took their time with our program staff, and they really delivered a product that we can continually improve upon."
"Wonderful training and very engaging. Great job presenting everything in just one short hour. Definitely going to recommend this feature to my team and senior leadership within the organization!"
"Lucid's trainers are the most engaging and inspiring trainers I've ever seen. Their energy is infectious, and they make me want to advocate for the product like never before. Well done!"
Professional Services FAQs