Accelerate your organization's digital transformation
Create, modify, and digitalize large-scale processes, tools, workplace experiences, and customer journeys with Lucid.
Contact sales
Collaborate effectively on projects of all sizes
Turn large meetings into productive working sessions, whether teams are in person, hybrid, or remote. Develop solutions together in a shared visual space.
Reimagine and build a new way to do business
Visualize complex processes, systems, and workflows
Rapidly prototype and build technical designs and wireframes on a collaborative canvas. Understand and redesign your company's structure with dynamic org charts.
Create a repository of institutional knowledge
Your ideas, designs, and systems function as a blueprint for how your business works. Past and present document versions become an innovation repository, easily accessed by all stakeholders.
Stay organized and aligned during massive initiatives
Visualize and adjust project plans, and sync bi-directionally with your project management applications. Present information and updates to stakeholders, and quickly revise based on feedback.
Improve the customer experience
Develop new UI wireframes to transform the customer journey. Implement new technology, and bring analog processes into the digital realm.
Overhaul, standardize, or consolidate systems
Visualize your cloud architecture to drive effective design. Overlay or link data to align teams on plans and dependencies. Provide clarity to understand, track, and maintain newly deployed technology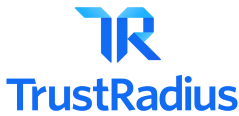 Jose Lustre
Principal Strategy and Operations Consultant
The flexible navigability of the document allows me to put in as much detail as needed and makes it so that any diagram can scale as systems become more complex.
Effectively manage digital transformation for your business
Contact sales