Join the Lucid dream team
If you're looking for a company that values teamwork, initiative, and innovation, the choice is clear—you belong at Lucid.
Awarded as a best place to work both globally and regionally
Our core values
At Lucid, we know, live, and love our values — they're not just writings on the wall. Each individual is a critical contributor to our culture. Our employees and teams embody our values in their day-to-day work and recognize we can only achieve our full potential together.
It's not about what you can achieve, rather what we can achieve. We congratulate teammates who outperform. We listen to good advice from every source, even if it means we were wrong. Everyone works together—not even our founders have closed offices.
Our products are the most innovative in their industries. But our most important product is the company itself. Backed by data, we're constantly working to find new and better ways to operate every area of the business.
Everyone at Lucid, from summer interns to managing directors, has the power to make an impact on the business. Forget the red tape—we encourage you to own your projects and see them through to the finish line.
Think that great just isn't good enough? You'll fit right in. Lucid employees demonstrate passion and excellence in every area. We wake up excited to push our products further and deliver the highest level of results.
"Teamwork over ego defines the Lucid team. Everyone here is extremely smart, motivated, and hard-working but at the same time so humble, genuine, and thoughtful—that's not a combination you find very often."
Sable Lindquist, VP of Product Marketing
Diversity, equity, & inclusion at Lucid
At Lucid, we celebrate diversity and are committed to creating an environment where everyone is able to feel respected, safe, and included. Each employee's unique background, personality, and perspective is core to building our inclusive culture. Our Diversity, Equity, and Inclusion committee actively supports women, LGBTQ+, and BIPOC employees, among others. The committee is sponsored by members of our executive team and focuses on maintaining company goals toward increasing diversity within the organization, ensuring that Lucid continues to be an inclusive environment where team members can share and communicate their differing perspectives respectfully and effectively.
"Culture fit isn't what we strive for, instead we look for cultural contribution. When employees bring their whole selves to work, we're able to build an amazing culture of differences that center around our values and our purpose where everyone feels included."
Kat Judd, SVP of People and Culture
Lucid loves veterans!
Lucid recognizes that military veterans bring unique skills, perspective, and leadership experiences. In our efforts to build a diverse and inclusive workplace, we are happy to help veterans find the right place to apply their skills, knowledge, and experience here at Lucid. Contact us at veterans@golucid.co to learn more about current opportunities.
"After serving in the military, it was important for me to find a career where my background was not just accepted, but embraced in the company culture. Lucid's core values are perfect parallels to the principles I learned in the military, helping me learn and grow quickly as a member of the Lucid team."
Matt Vegliante, Director of Go to Market Strategy & Operations & US Navy Veteran
Benefits
If you're going to work for us, we also want Lucid to work for you. Our competitive benefits are catered to meet our employees' needs in each of our three locations. See the unique and special benefits you'll receive when you become part of our team.
Competitive compensation packages
Comprehensive portfolio of health benefits
Equity
Paid sabbatical after 5 years
Paid parental/family leave
Annual Hackathon and frequent game nights
Personal and career development through Lucid Learning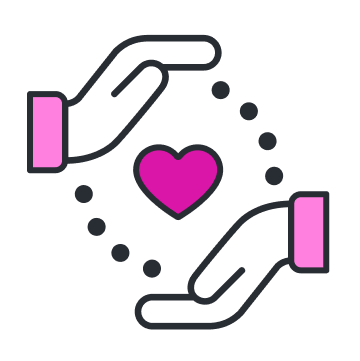 Community engagement and giving through Lucid Heart
Explore open positions
Lucid is looking for people who want to join our efforts in helping teams see and build the future. Help us get there, and develop your career along the way.
Lucid is a hybrid workplace, allowing employees to work remotely, from one of our offices, or a combination of the two depending on the needs of the role and team.
Don't see what you're looking for? Fill out the general application and we'll consider you for future roles.
To learn more about how we use personal information collected from you during the application process, see our Applicant Privacy Policy.