Seamless collaboration to support exceptional hybrid teams
Lucid brings clarity and alignment to hybrid teams through visual collaboration that drives innovation and supports data-based decision-making.
Build solutions together, no matter where you are
Teams can collaborate in real time or offline. Use visuals to bridge communication gaps, increase participation, and hear every voice.
Build thriving hybrid teams through visual collaboration
Give every voice an opportunity to be heard and valued
Virtual whiteboards with voting, reactions, Facilitator Tools, and more empower your whole team to actively participate in structured problem-solving.
Capture information anytime—have it available all the time
Take notes, add comments, tag collaborators, and review revision history to document progress and purposefully engage contributors across multiple teams and locations.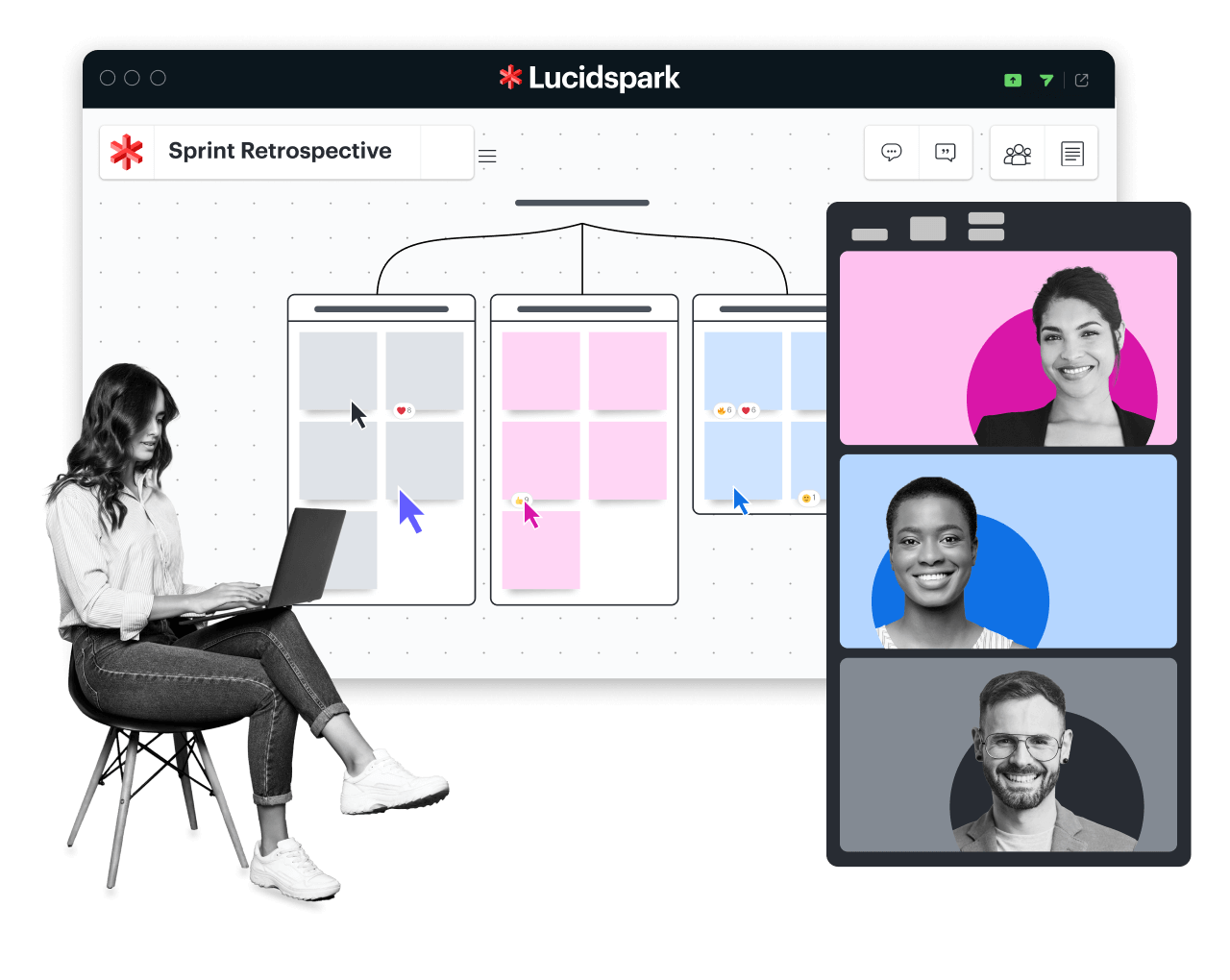 Work across devices and tools to support all team members
Our infinite canvas spans devices and operating systems for flexible collaboration and documentation that's ready to share with every stakeholder.
Create connection and build strong working relationships
Build custom templates and processes, visualize your org, and lead engaging team building activities to strengthen team relationships.
Brad Rencher
CEO
With the future of work, there will be a persistence of people participating in meetings remotely. We need products that act as that context facilitator and discussion aligner. Even if we were in the office, we'd want a screen projecting Lucidspark and we'd want to use it as our workspace to drive the context and alignment around what we're discussing.
Facilitate extraordinary collaboration for hybrid teams
Contact sales