Back to Marketplace

Integrates with:
Craft.io is the end-to-end PM platform enabling product organizations to build great products with confidence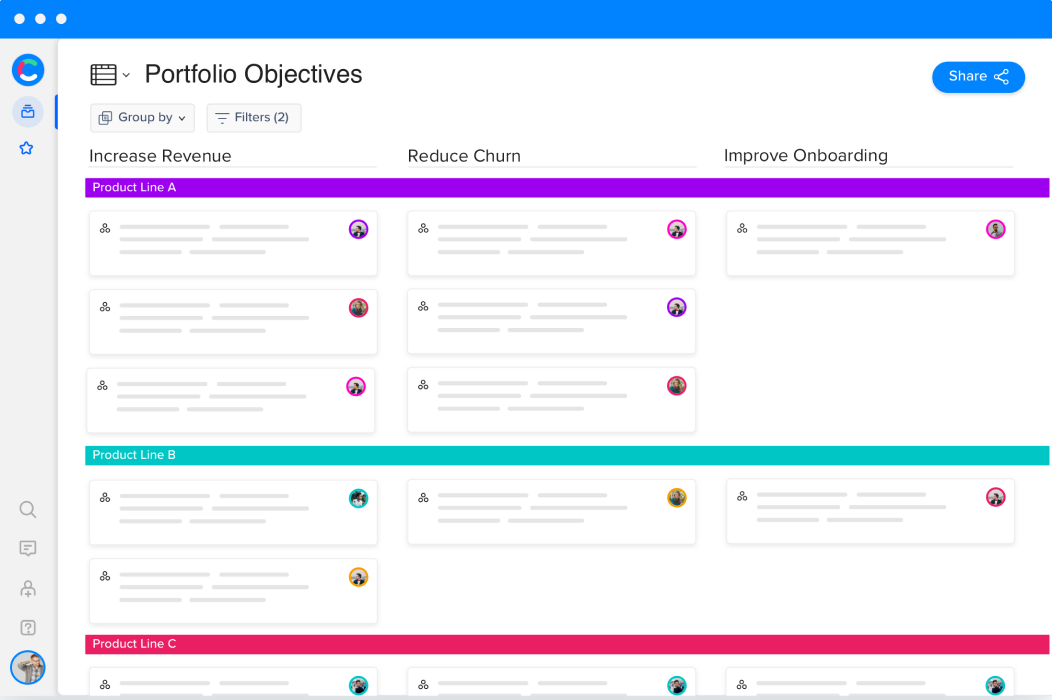 Overview
Craft.io is the end-to-end product management platform enabling product organizations to orchestrate their product process effectively, focus the team on what matters most from strategy and customer-needs perspectives, and improve the speed and efficiency of the product planning and development work. Craft.io's Guru layer empowers product teams to make the most of industry-leading best practices and improve their know-how and expertise. The unique data structure and portfolio capabilities of Craft.io provide an aligned and clear single source of truth for the product organization and its leadership while allowing for flexibility at the individual and team levels. With Craft.io, product teams build better products, avoid duplicative and redundant work and improve the velocity of building software.
Key features
Product Portfolio: Make smart product bets and pave your road to success

Craft.io's Guru layer: apply built-in best practices with a click-of-a-button

Prioritization: streamline your prioritization with best practice methodologies

Flexible Data Visualization and Roadmapping: a single source of truth for all roadmapping needs

Embed your designs from tools like Lucid into Craft.io: See your entire product data at a glance
This integration is a Non-Lucid Application (as defined in the Lucid Software Terms of Service), and is developed and maintained by a third party. Your use of this integration is subject to the contractual relationship between you and the company that developed and maintains the integration, not your relationship with Lucid.