Back to Marketplace

Monitor your Lucid environment's security with automated checks, change history, asset inventory, and alerting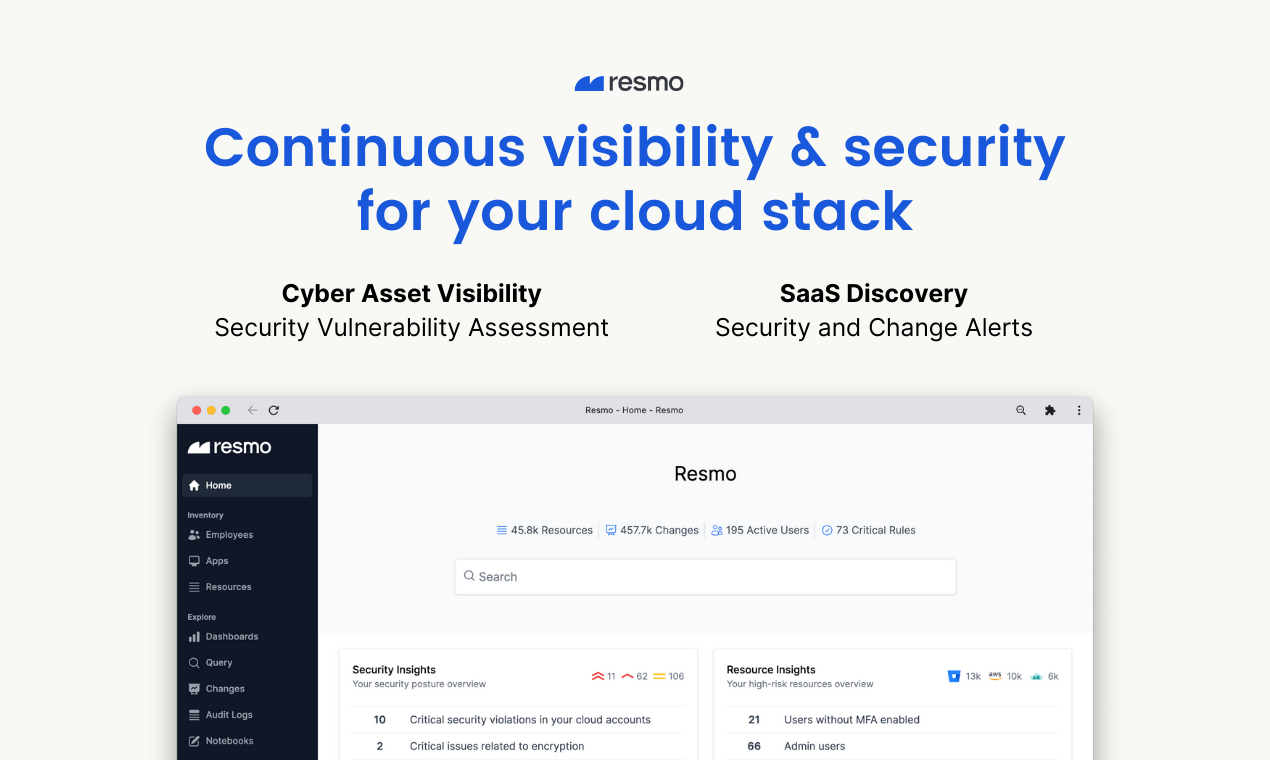 Overview
Resmo is a continuous asset visibility, security, and compliance solution for cloud and SaaS. Integrate with your tools to start querying and securing your resources. Monitor them in one place, run security and compliance audits, and get alerted on violations.
Key features
Collect your directory assets like users from Lucid account

Ability to query your Lucid users and much more

Set up custom rules and run custom SQL queries to improve asset visibility
This integration is a Non-Lucid Application (as defined in the Lucid Software Terms of Service), and is developed and maintained by a third party. Your use of this integration is subject to the contractual relationship between you and the company that developed and maintains the integration, not your relationship with Lucid.