Back to Marketplace

Confluence Cloud Embedded Links
by Lucid Software
Integrates with:
Collaborate and communicate more effectively by adding the context of Confluence pages to Lucid documents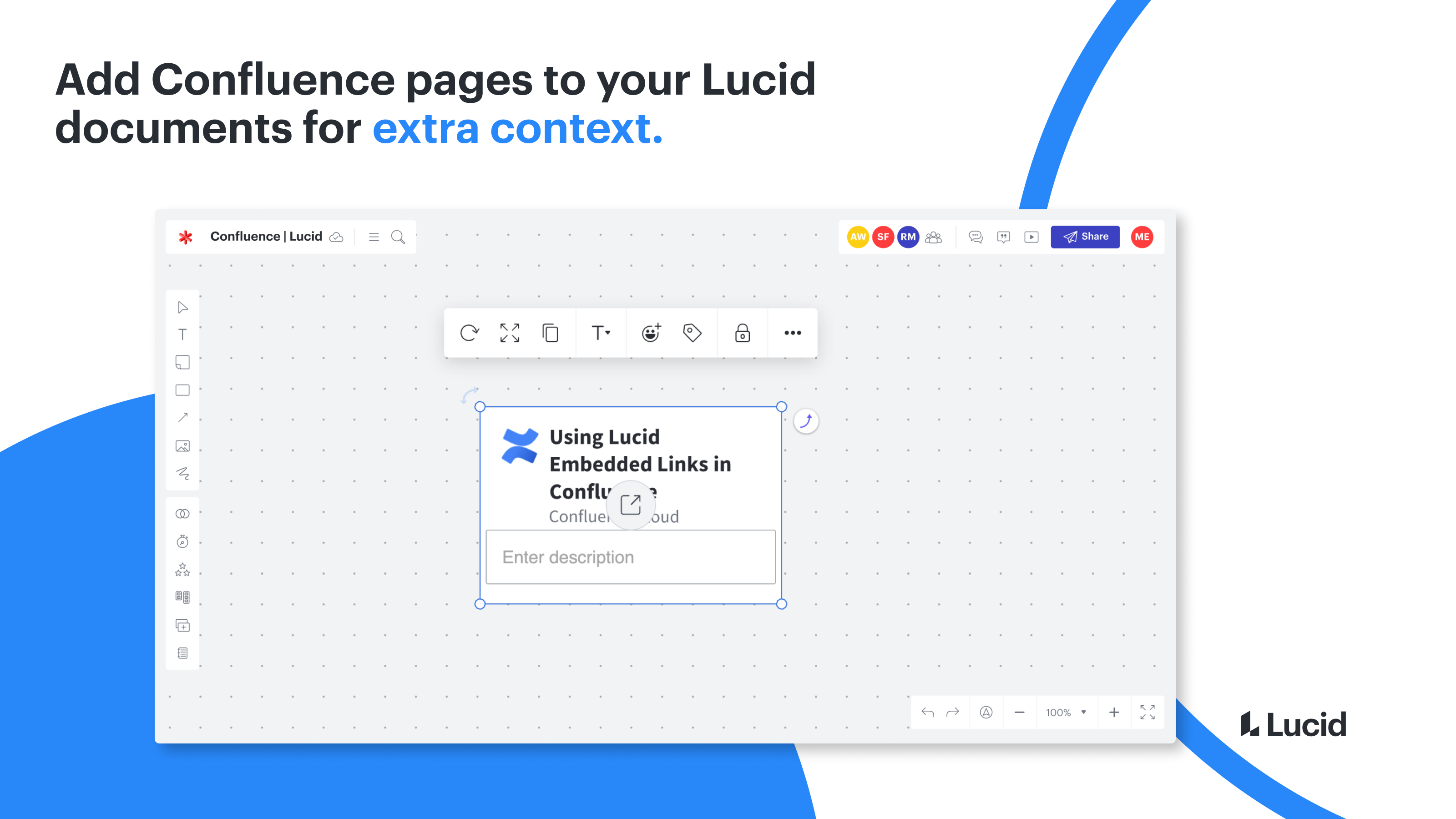 Overview
Created by Atlassian, Confluence is a remote-friendly team workspace where knowledge and collaboration meet. It enables teams to build, organize, and collaborate on work in one place from virtually anywhere. Confluence helps teams collect their knowledge and develop a single source of truth, pushing work forward effectively and intelligently.
This Confluence integration is the perfect addition to your brainstorming, product planning, or project tracking within Lucid. To pull in the context of Confluence documentation, simply copy the Confluence page URL and paste it anywhere in your Lucid document. Then, instantly see a preview of the Confluence page. Click the preview to view the whole page. See anything that needs changing? Make edits to the page without leaving Lucid, and those edits will automatically be reflected within Confluence. Keep your documentation up-to-date without losing your focus.
Key features
Enrich your Lucid documents with the context of Confluence pages.

Get a quick glance of the Confluence pages, and make edits without ever leaving Lucid.

Keep everyone up to date and in sync with automatically updating Confluence pages.