The value of a single source of truth in product development
Reading time: about 8 min
A single source of truth is a beautiful thing in business. A set of information, readily accessible for all to see and universally considered the most up-to-date and accurate information around.
Imagine if every situation in life came with a single source of truth (SSOT) that everyone could abide by and agree upon. Deciding where to go to lunch, what movie to see, or even which sports team is undeniably the best would be much easier with one basis of truth that our group could trust.
But because the stakes in business are much higher than avoiding the disappointment of a so-so meal, time wasted at a theater, or misplaced fan loyalty, its SSOT need is much greater.
For those working in product development, having a point of truth is critical to securing success. 
Why create a single source of truth in product development
At many organizations, product development teams are composed of an ever-changing, diverse group of people. Highly skilled yet equally opinionated professionals who bring with them both a wealth of experience and knowledge…and the bias of their own perspectives and backgrounds.
Without a single source of truth, arriving at consensus or alignment as a team is difficult at best.
The lack of product development documentation also leads to the spread of misinformation. It's not possible for everyone to remember each requirement or reference every step of the product development process at all times. Without a SSOT for the team, things can (and will) go wrong.
Although team members are entitled to their own opinions, the product development process at a business will only run smoothly and effectively if the team relies on one version of the facts.
It's what enables the understanding of a team's current performance, its ability to forecast future events with confidence, and prioritize strategic objectives and development plans with certainty.
In other words, a single source of truth helps to provide consistent data for making smarter business decisions.
The benefits of a single source of truth
While there are many benefits of creating a single source of truth, here are a few key benefits to keep in mind.
1. Creates a culture of transparency at your organization
The best friendships are built on a certain level of transparency. Work relationships are really no different. People hold greater trust for the organizations and coworkers who are transparent.
Creating a single source of truth in product development goes a long way to establish trust and inspire a culture of transparency in the workplace. Being upfront with the team about a product's current progress, including any setbacks or adjustments, ends the need for constant updates.
With a single source of truth, team members are no longer required to ask who (or which team) is responsible for which part of a project. The SSOT lets all involved know the project's status.
It also fosters a work environment where team members feel empowered to take more initiative by providing everyone access to project plans so they can see where their work fits in and where there is the potential to innovate.
2. Aligns efforts from individual teams toward the same goal
Arriving at a single source of truth isn't just about accuracy. It defines metrics of success and encourages alignment on how the project's development is measured.
Different departments within a company have different priorities and responsibilities. The UX/UI design team is focused on the user experience and shaping the visual aspect of a project. Then on the other end of spectrum, marketing is fixated on hitting release dates and sales numbers.
A single source of truth is an ideal tool for keeping individual teams within different departments and disciplines aligned with the same overarching goal: a product's successful development and completion.
With the right product development documentation, it becomes easier to eliminate blinds spots, reduce complexities, and maintain budgets (or deadlines) for even the biggest or most intricate of projects. 
3. Makes it easier to onboard new employees
The onboarding process is the first (and often, most important) opportunity for an organization to demonstrate to new hires the essential skills, knowledge, and behaviors necessary for success.
Given the complexity of the modern tech workplace, going through formal hands-on training or the socialization process with coworkers isn't enough. Without a single source of truth, too much information in the workplaces becomes siloed, stored inside notebooks or on individual laptops.
In this environment, it takes too long to communicate, share ideas, or address questions. It also invites inefficiencies, including the duplication of projects or the completion of redundant tasks.
With a single source of truth, a company's new employees aren't spending hours in search of a project's details, documentation, or deadlines. They always know exactly where to find what it is they're looking for and what is expected of them, so they start contributing to the team early on.
4. Helps everyone understand how consensus is reached
In a fast-paced work environment, consensus is all about coming to a mutual agreement. Within a team, this agreement isn't always unanimous. Usually, it comes down to arriving at a proposal that's acceptable (or suitable) enough that all team members can get behind it without dissent.
Not that a single source of truth alone will unify every team behind a company's goal or mission.
But an SSOT will help outline how important decisions are made and document how strategic planning takes place with an organization. It also provides newcomers and team veterans alike with the blueprint for a product's lifecycle, along with all the checks and balances in between.
How to create a single source of truth
Whether it's used to help align the efforts of a small business or deployed to streamline the work of several teams at a large corporation, most any single source of truth involves many elements.
If everyone is expected to rely on the SSOT and follow all of its agreed-upon plans and priorities throughout the development of a project, it should be communicated in a format that's easily understood by every team member, regardless of their discipline, level of experience, or status.
Here are our top tips for building your single source of truth.
Make it visual with a product roadmap
The most effective tool to guide someone indirectly on an unfamiliar journey is with a roadmap. And just any roadmap, the product roadmap shows people the preferred route between points A and B. For product development, points A and B being the start and end of the project lifecycle.
The purpose of a product roadmap is to break down a long and detailed project into a series of manageable tasks or deliverables. Most product roadmaps use four standard units, as follows:
A story, which is the smallest unit in a product roadmap, signifying a single feature
An epic, which is a group of related or interdependent stories across multiple sprints
An initiative, which is a group of epics featuring multiple teams across an organization
A theme, which is a product roadmap's biggest unit, defining the goal-driven objective
Before putting together a product roadmap, be sure to consult with the members of the project team and any stakeholders. Break down the project into several smaller tasks and set deadlines accordingly, based on everyone's availability, strengths, and limitations. 
Before making the map:
Decide on a feasible timeframe for completion measured in weeks, months, or quarters
Figure out who the contributors are, assigning them all tasks by teams with deadlines
Share the product roadmap with all involved in the project and get buy-in from execs
Maintain the product roadmap consistently, making adjustments and edits as needed
Given the importance of the SSOT within an organization, the upkeep of the product roadmap should never be a one-person job. Over the course of product's development, individuals and teams involved with the project should work together to keep the product roadmap up to date.
Taking this more collaborative approach to maintenance better ensures the roadmap's overall effectiveness for all team members. 
Make it accessible by placing it online
By its very nature, a single source of truth should be centralized, quick and easy to find, and readily accessible by everyone involved with the project. The SSOT should not be relegated to an Excel spreadsheet, inconveniently filed in a folder somewhere on a project manager's laptop.  
Creating and hosting the product roadmap online for team members to use solves this problem.
When it comes to an online tool that provides stakeholders and team members with the context and rationale behind a product's single vision, the Lucid Suite offers an infinite canvas that holds all sorts of information in one location. With the combination of Lucidchart and Lucidspark, teams across the business can use the Lucid Suite to build and centralize all their product documentation. For example:
UX/UI teams using it to perform design sprints and mockup their potential solutions
Sales and marketing teams using it to show a workflow of a detailed business plan
Quality assurance teams using it to illustrate their validation and testing protocols
Make sure to include the full process
Because the single source of truth is intended to keep project teams informed and on the same page, the product development documentation should include every step across the lifecycle.
Done correctly, a product roadmap should allow team members to quickly understand their role in the project, what stage of completion the project is at any given moment, and to immediately determine when a critical step has been missed somewhere along the way before it's too late. 
Lucid makes it simple for teams to find what they're looking for, find answers to their questions, and lean into the documentation process almost immediately.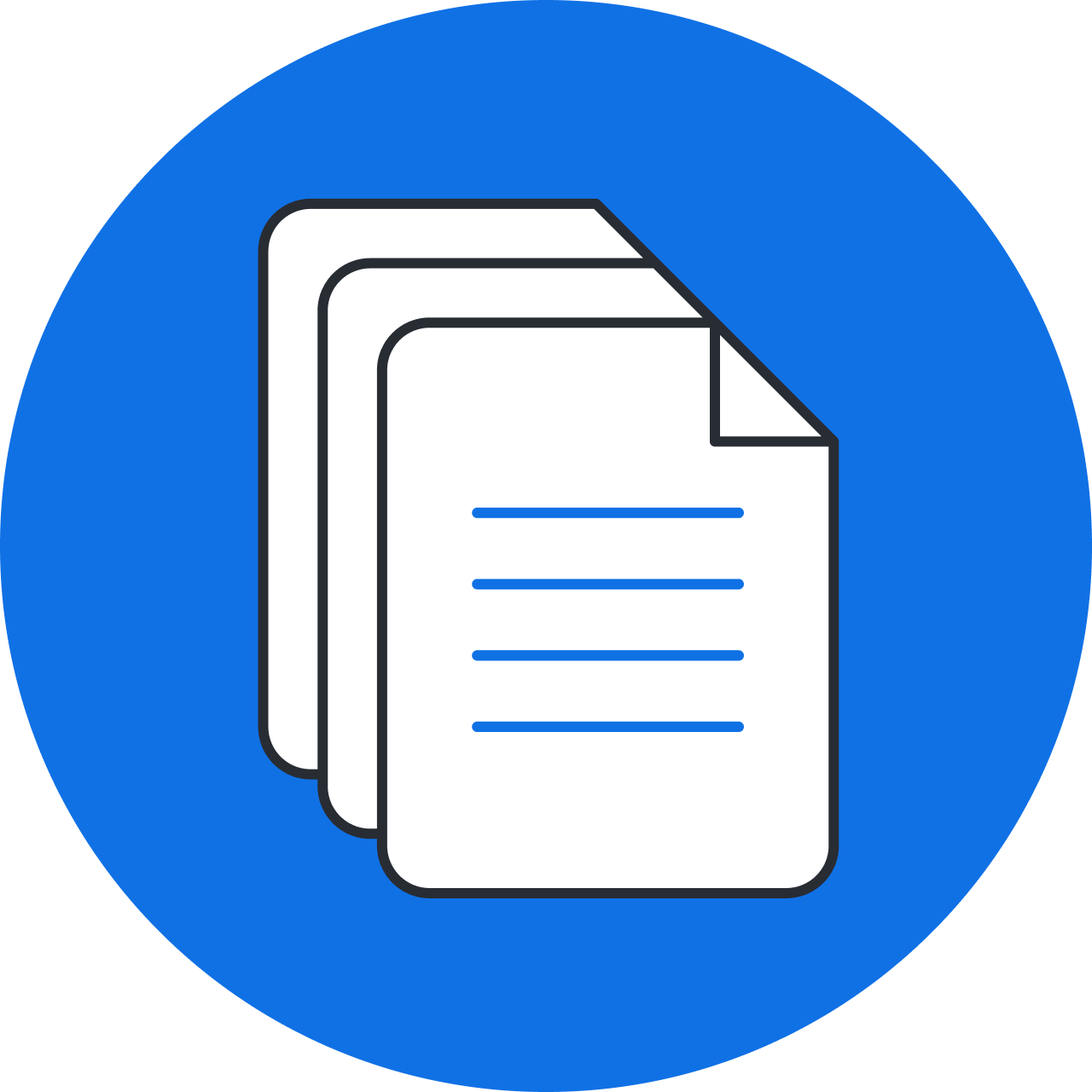 Free guide
Learn more about how to create a SSOT at your organization with the guide to effortless documentation. 
Get a copy