Empower teams to work in new ways with visual collaboration
Reading time: about 7 min
While technology continues to transform office life, the usual frustrations still hinder creativity and effective collaboration. Most meetings are still unproductive or redundant, information is shared in static spreadsheets or reports, and collaboration often relies on email threads. 
It's no secret that visuals boost collaboration and productivity. We recently commissioned a study that proves this: 69% of workers stated that visuals are extremely or very important for collaboration, and 30% agreed visuals are the key to increased alignment and quicker task completion. Visual collaboration can also help your team reach their full potential by drawing out ideas, voicing thoughts, making changes, and having space to ideate freely. It empowers teams to build off each other's ideas and think more creatively. 
Let's explore how visual collaboration is empowering people to work in new and more productive ways and how you can begin to implement this practice on your own team. 
How to use collaboration tools to empower teams
The way we work is changing—especially the way we work together. A Harvard Business Review study finds that "the time spent by managers and employees in collaborative activities has ballooned by 50 percent or more" in the last two decades. 
Teams are also larger and more diverse than ever, revealing a wealth of opportunities for collaborative teams. However, teams are also more dispersed than ever, which means project leaders must give teams the tools they need to effectively collaborate in remote and hybrid settings. 
Here are some of the ways collaboration tools can empower teams to do their best work. 
Brainstorming and idea development
Sparks of genius can come from anywhere and from every corner of the business. Bringing all of those sparks together in cross-department brainstorming and idea development sessions often results in the best, most considered solution to any problem. 
You can encourage your team to think more creatively and collaboratively by embracing freeform ideation with freehand drawing and sticky notes. Collaboration tools, including digital whiteboards, can facilitate these sessions and help your team share their ideas in a way that makes sense to them. Supercharge your brainstorming session with Collaborative AI, which can help you easily brainstorm, sort, and summarize ideas more effectively than ever before.
Sprint planning and Agile development 
Visual collaboration can go a long way in helping plan more productive sprints. When the entire team has a clear vision of user flows, gaps within those flows, and the fixes and required benchmarks for each sprint, you can boost your team's productivity, ensure work isn't duplicative, and improve future sprints. Check out the Agile development toolkit to see how visual collaboration can improve all Agile events, especially for hybrid teams.  
Online meetings and workshops
Visual collaboration tools also improve the quality of your meetings—particularly for remote or dispersed teams. Use presentation mode capabilities in tandem with collaborative tools like digital whiteboards, graphics, sticky notes, idea mapping, flowcharts, and other visualizations to communicate key information. These visualizations give everyone in attendance something to follow and digest which, in turn, improves attentiveness and boosts understanding.
Process improvement 
Through visual collaboration, team members and stakeholders can quickly clarify and improve complex processes. Teams can first visualize the process's current state and see gaps, inefficiencies, or roadblocks. Then, stakeholders can work together to visualize the process's ideal state. From mapping customer journeys to optimizing business processes, visual collaboration helps create a shared understanding so teams can improve their processes to be as efficient as possible.
And now, it's even easier. Utilize Lucid's universal canvas to streamline your work by seamlessly connecting all stages of your workflow across different Lucid products with the click of a button. Create a diagram in Lucidchart, then get feedback on the diagram using Lucidspark's collaborative features—all on the same canvas.
Project planning
Similarly, visualizations aid effective project planning. Use visuals to communicate the full scope of the project, including all of the individual players, requirements, and dependencies. 
Clear visuals help each team member understand precisely where they fit into the project scope, how their contributions will impact the final project, and how the project ladders up to larger business goals. The result? More ownership and accountability.
How to encourage employees to use visual collaboration 
Many teams are married to old ways of working, but it's never too late to start incorporating visuals into the way you communicate and collaborate. 
Help them feel comfortable with visuals
You don't have to be an artist or a designer to benefit from or utilize visuals in your work. Even simple freehand drawing, doodles, and basic charts go a long way in synthesizing and simplifying big ideas into easy-to-understand visuals that the entire team can understand. 
If your team is used to more static or manual methods of communication and collaboration, slowly start incorporating more visuals into the way you communicate with your team. Swap a project spreadsheet for a flowchart or a Google Doc for an organizational chart. Over time, this visual communication will trickle down and become the norm in how your team communicates and shares ideas.
Create a judgment-free workspace for ideation
Encourage your team members to start using visuals to share their ideas and don't police or critique the quality of the visualization. It's more important that team members get comfortable using visual collaboration tools. With familiarity will come improved utilization of these tools—and enhanced collaboration. 
Try out Visual Activities
Now available in Lucidchart and Lucidspark, Visual Activities can increase engagement within teams using interactive activities that turn qualitative feedback into actionanable insights. Whether you want to vote on ideas, gather customer feedback, rank discussion topics, prioritize tasks, or facilitate a collaborative icebreaker, achieving consensus is as simple as viewing results.
The impact of collaboration tools on company culture and performance
There are numerous collaboration tools to facilitate dispersed teams and remote work. From messaging platforms like Slack to video conferencing tools like Zoom to project management tools like Asana, it's never been easier to facilitate remote work and collaboration. 
By giving your teams the tools and resources they need to feel supported and do great work together, you can build a culture focused on productivity, creativity, and empowerment.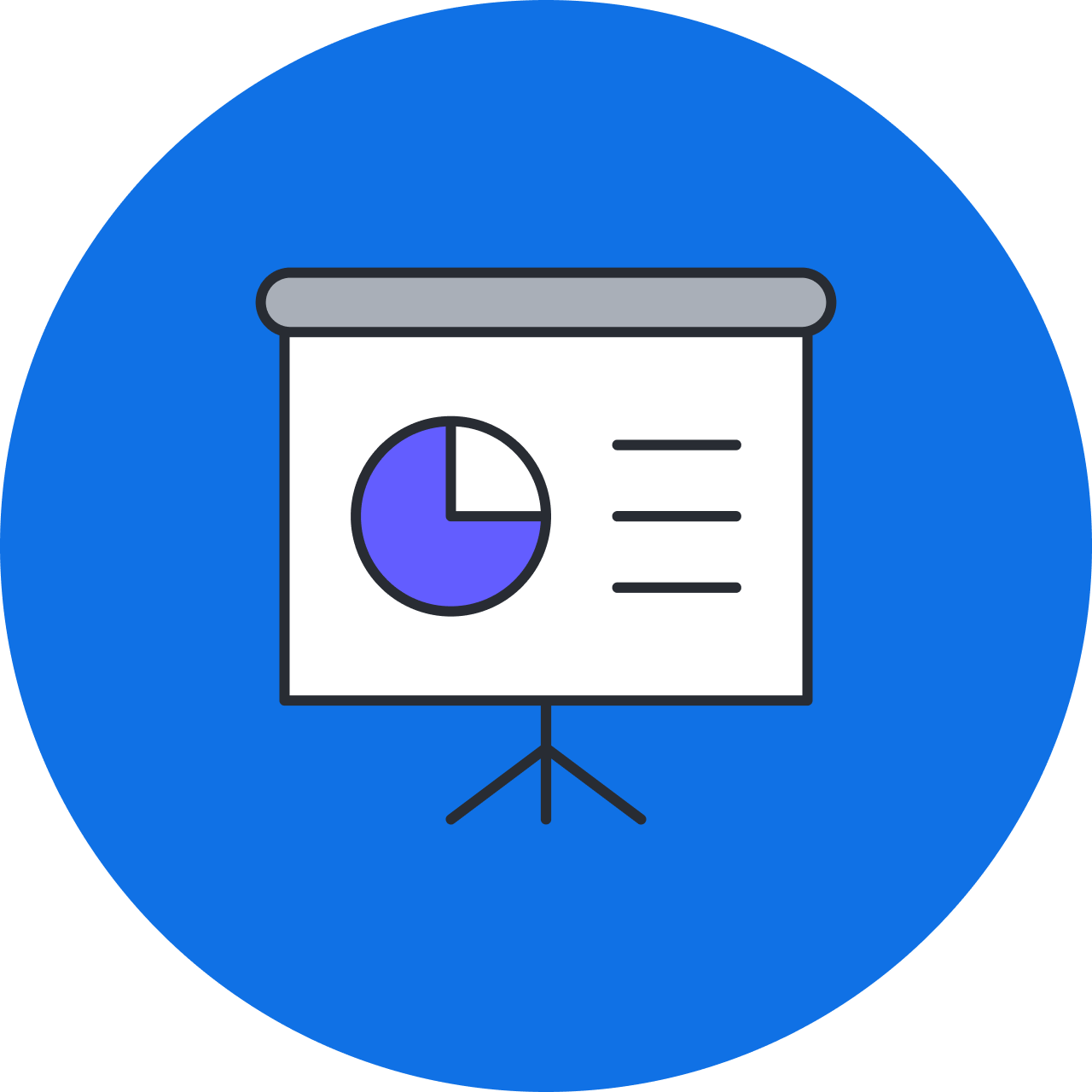 Let's dive a bit deeper into the tangible benefits visual collaboration can have on your company culture. 
Real-time collaboration for remote meetings
Virtual meetings have become a daily part of work since the onset of the COVID-19 pandemic. Even as teams get back to the office, remote meetings can facilitate collaboration with teams no matter where they happen to work or live and open up doors to recruiting more diverse talent. Visual collaboration software like digital whiteboards, intelligent diagramming, and other cloud-based visualization tools can help your teams ideate and collaborate in real time during a virtual meeting. 
Simplify project management
Collaboration tools are a huge boon to effective project management. Messaging platforms make it easy to form breakout groups and stay aligned on project developments. Cloud-based document storage and project management tools also eliminate the need to email documents back and forth via email for revisions and help maintain version control. 
Store everything in one place
Cloud-based collaboration makes it easy to keep documents, data, and resources connected and share that information seamlessly across the organization. Visual collaboration tools are a great point of reference and tool to keep teams aligned on the overall vision, even if they happen to miss a meeting. Plus, by collaborating visually, your team creates important documentation naturally and effortlessly, which can be referenced to make decisions and align new team members. 
Facilitate hybrid and remote teamwork
The pandemic ushered in a new era of work and expedited the development of many remote and visual collaboration tools. But while the days of huddling around a conference table may be a relic of the pre-pandemic past, virtual collaboration software makes it possible to replicate teamwork across remote teams. 
Gain alignment and boost accountability 
From a tactical, project management, and leadership perspective, it's clear that visuals simply improve the way your teams work and communicate. Collaborative tools and visuals help teams stay aligned on projects, understand their roles and the impact they're making in company performance, and feel more empowered and engaged in the work they're doing.
Visual collaboration empowers people to work in new and more productive ways and reach their full potential by drawing out ideas, voicing thoughts, and having space to ideate freely. Visual collaboration platforms like Lucid are a great way to begin implementing this practice into your day-to-day workflows. 
Avoid common mistakes and enhance your remote collaboration skills with these tips. 
Explore now
Lucid
Lucid Software is a pioneer and leader in visual collaboration dedicated to helping teams build the future. With its products—Lucidchart, Lucidspark, and Lucidscale—teams are supported from ideation to execution and are empowered to align around a shared vision, clarify complexity, and collaborate visually, no matter where they are. Lucid is proud to serve top businesses around the world, including customers such as Google, GE, and NBC Universal, and 99% of the Fortune 500. Lucid partners with industry leaders, including Google, Atlassian, and Microsoft. Since its founding, Lucid has received numerous awards for its products, business, and workplace culture. For more information, visit lucid.co.
Bring your bright ideas to life.