The value of the Lucid Suite: a summary of Forrester's Total Economic Impact™ study
Reading time: about 5 min
We've always known that Lucid brings significant value to its users. On a daily basis, we hear stories from companies that have experienced the impact of the Lucid Visual Collaboration Suite personally. From aligning a dispersed org to increasing team efficiency or improving employee engagement in meetings (and that's just a start), Lucid changes the game for teams looking to build the future, faster.
But in a world with countless tech options, you can't rely on narratives alone to determine which solution is right for you. You need proven stats to ensure your tech stack will deliver significant ROI. So, we don't just have stories—we have the numbers, too.
We recently commissioned Forrester Consulting to conduct a Total Economic Impact™ study taking a deep dive into the potential ROI that enterprises can realize from using the Lucid Visual Collaboration Suite. 
Spoiler alert: It's significant.
The study found that the Lucid Suite solves critical collaboration needs for all organizations, especially across hybrid and Agile workforces. Lucid is found to deliver value: The study found a significant three-year 410% return on investment.
Key benefits
Forrester interviewed six of our customers to better understand users' experiences with the Lucid Suite. For the purposes of the study, Forrester aggregated the interviewees' experiences and combined the results into one global, industry-agnostic composite organization supported by 10,000 full-time employees and that generates $15 billion annually.
Here are the key benefits over a three-year period found in the study.
Lucid improved the quality of meetings, promoting faster valuable collaboration
Forrester discovered that, pre-Lucid, users were looking for adequate visualization and collaboration tools to maximize their productivity in team meetings. With a consolidated and accessible solution like the Lucid Suite, team members spent less time aligning with legacy technology and more time participating in valuable, substantive collaboration to reach their objectives.
The study found that the composite organization having implemented synchronous collaboration with Lucid saved 344,000 hours, totaling $4 million in organization-wide user efficiencies.
"Lucidspark is just super simple. People show up, and it's not a heavy lift. They can start adding stickies right away without a whole lot of instruction and guidance. Within two minutes, they're participating and joining in."

—Agile coach, fintech
Lucid saved teams time through asynchronous collaboration
The study found that, when teams used Lucid, they reached goals faster and didn't have to spend as much time aligning—in fact, Lucid was found to cut up to 75% of follow-up meetings for technical resources. That equates to 146,000 hours saved and $2.6 million in asynchronous collaboration efficiencies. 
These results are especially significant, considering one of the biggest reasons teams tried Lucid in the first place was to find a way to shift to remote collaboration quickly. Organizations wanted more asynchronous and proactive work, and Lucid has consistently delivered.
"The Lucid Suite provides a key collaboration tool, which is important in this hybrid world. Our teams can continually collaborate both in and outside of meetings, [work] in a visual format, [and bring] together integrations to some of our other tools so that people can collaborate better."

—Manager of IT governance, biotech
Lucid served a broad range of use cases
It's easy to find software to support one individual, but it's much more complicated to find one that evenly supports a wide range of user roles. Luckily, Lucid does.
Many of our users chose the Lucid Suite as their standard for visual collaboration because of all the use cases it supports. The study found that, since Lucid offers versatile solutions to fit any role, it allows customers to streamline their tech stack, saving time and money—32% of costs, according to what we've calculated based on Forrester's data.
"So many people use Lucidchart all over our organization, I'm probably not even giving it justice for all of the ways people are using it in the industry."

—Vice president, financial services
Lucid increased the efficiency of Agile teams
Teams often use Lucid to implement Agile methodology and scale Agile adoption across the org. With hundreds of templates and features, teams can use Lucid to stay organized and promote continuous improvement. 
Forrester found that the Lucid Suite reduced the time spent on Agile ceremonies by 30% and averaged $3.2 million in cost efficiencies.
"One of my team leads started doing all of their quarterly, annual, and sprint planning in Lucidchart. It was so impressive that we started using that to maintain and facilitate all of our projects, cross-team collaboration, and Scrum and sprint ceremonies."

—Senior director, software
Lucid boosted productivity by reducing the time to impact for new hires
Organizations of all sizes know how costly (and time-consuming) onboarding is. Between granting permissions, sharing project information, and completing general training, getting a new team member up to speed requires a lot. But Forrester discovered that individuals who used Lucid could onboard new hires 65% faster.
When full context and visual documentation can be shared with just a few clicks, new hires can get up to speed and start delivering faster.
"We have had a really good onboarding experience in my portion of the [organization] ultimately because of Lucid. [After] one sprint, most of the [new hires] will be up to speed on projects."

—Senior director, software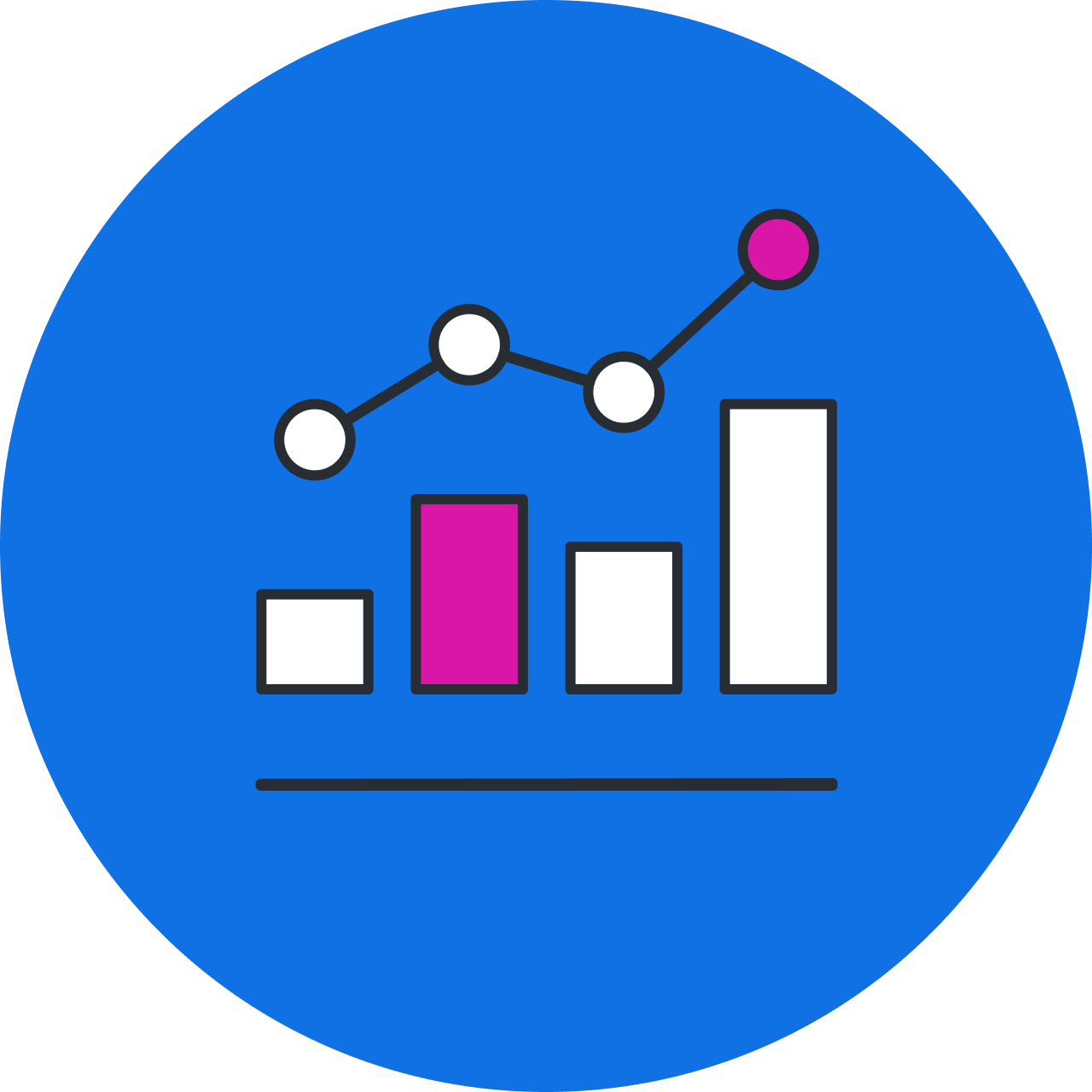 This article is an abridged version of a case study conducted by Forrester Consulting on behalf of Lucid Software, titled The Total Economic Impact™ of the Lucid Visual Collaboration Suite: Cost Savings and Business Benefits Enabled By The Lucid Suite, May 2023. The results were combined by Forrester into a single composite organization.
Download the complete study to explore all the benefits of the Lucid Suite. We commissioned Forrester Consulting to conduct a Total Economic Impact™ study, taking a deep dive into the ROI that enterprises can realize from using Lucid.
Go now
Lucid
Lucid Software is a pioneer and leader in visual collaboration dedicated to helping teams build the future. With its products—Lucidchart, Lucidspark, and Lucidscale—teams are supported from ideation to execution and are empowered to align around a shared vision, clarify complexity, and collaborate visually, no matter where they are. Lucid is proud to serve top businesses around the world, including customers such as Google, GE, and NBC Universal, and 99% of the Fortune 500. Lucid partners with industry leaders, including Google, Atlassian, and Microsoft. Since its founding, Lucid has received numerous awards for its products, business, and workplace culture. For more information, visit lucid.co.
Bring your bright ideas to life.