How improving the way you collaborate benefits your business goals
Reading time: about 6 min
Today's demands on businesses trying to remain competitive are hefty. You know all too well the challenges of meeting customer needs, staying ahead of your competition, remaining innovative, and ensuring your business is recession-proof—all with less budget and less time to do it!
Addressing these challenges can feel overwhelming and urgent, and you may turn to new tools, processes, and even new business models to solve them. But a simpler answer may be right in front of you: high-value collaboration. Implementing high-value collaboration practices across your organization can help you increase alignment, efficiency, agility, and innovation, as well as reduce costs.
Rather than a band-aid fix for a persisting problem, improving collaboration sets a solid foundation your organization can build upon to help solve existing challenges and any new challenges that arise. There's not a business goal of yours that won't be positively impacted by better collaboration.
What does high-value collaboration look like?
High-value collaboration is purposeful and thoughtful. It's more than teams talking and coordinating with each other.
451 Research's Chris Marsh proposes thinking about high-value collaboration as the act of engaging in immersive productivity in shared interactive spaces. High-value collaboration includes both real-time and asynchronous collaboration.
Teams with high-value collaboration:
Focus on the clarity of their communication rather than the frequency.
Have a foundation of visual documentation.
Are action-oriented.
Embrace conflict and engage in it effectively.
Are inclusive of different collaboration styles.
In contrast, teams whose collaboration could use improvement:
Focus on the number of messages and meetings rather than the clarity and effectiveness of communication.
Have a lot of institutional knowledge that goes unshared.
Do "work about work" without doing actual work.
Let conflict fester without resolving it.
Stick to one type of collaboration style.
Essentially, the main difference between teams that are practicing high-value collaboration and teams that aren't is how much active, consistent effort they put into their collaborative practices.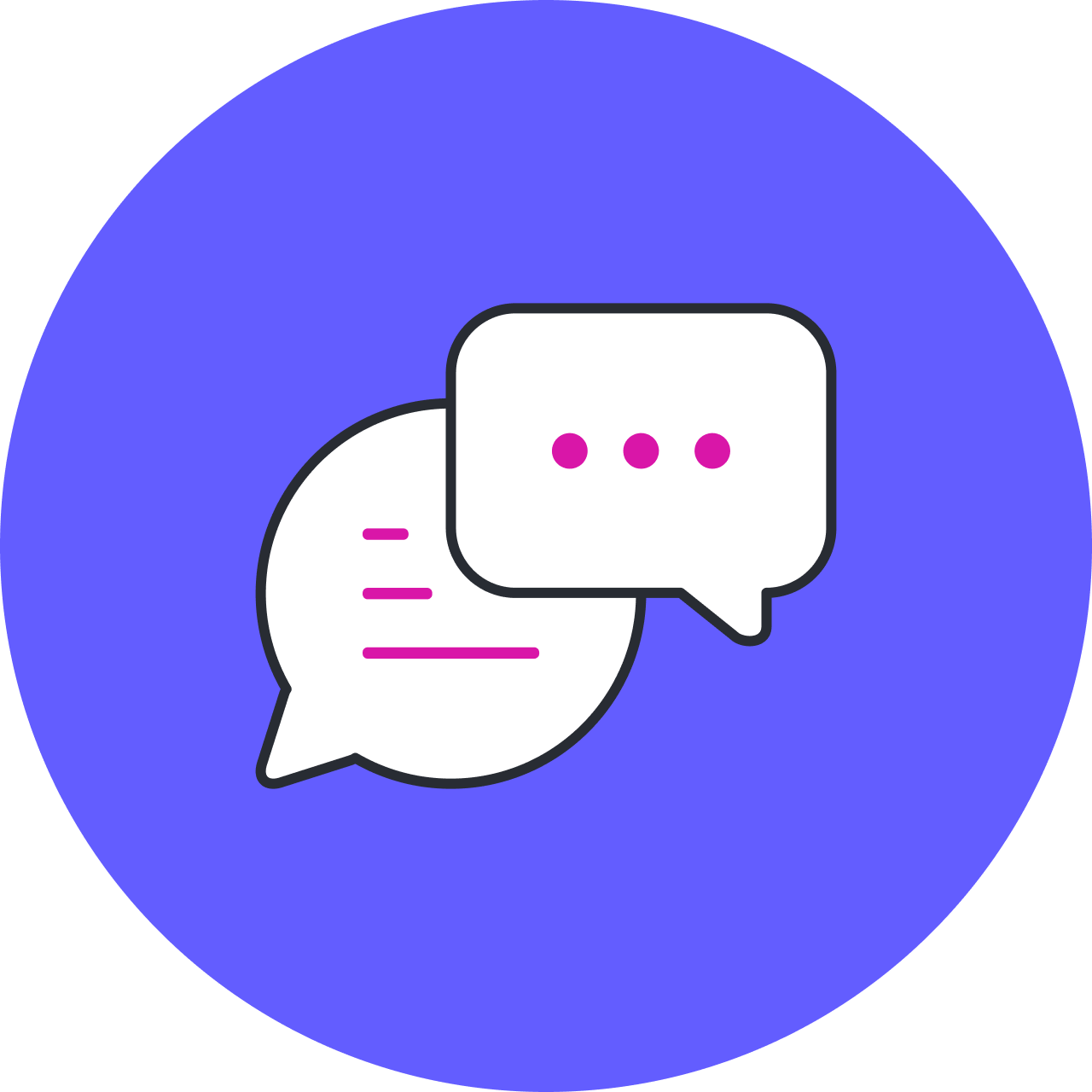 Dive deeper into what high-value collaboration really means.
Read more
How high-value collaboration impacts your business goals
Of course high-value collaboration sounds great in theory (no business leaders aim to have poor collaboration), but how does it actually impact alignment, efficiency, agility, innovation, costs, and other business challenges?
Better alignment
If you're like 33% of enterprise decision-makers, you view a "lack of coordination across teams or organizations within our company" as a top barrier to responding to change in the business environment. Or, maybe you identify with the 37% of workers who express concerns about project deficiencies and believe their team lacks alignment.
And according to Riaz Khadem and Linda Khadem, authors of "Total Alignment: Tools and Tactics for Streamlining Your Organization," collaboration is the backbone of alignment. So it stands to reason that if you have an ineffective or passive approach to collaboration, you also won't have organizational alignment.
High-value collaboration creates a culture of transparency and open communication, putting resources into the hands of people who need them. After all, knowledge is only effective when it's shared.
High-value collaboration also helps teams to organically create visual documentation as they work, creating a living blueprint of the business. Instead of spending a significant amount of time creating documentation at the end of a project, highly collaborative teams record their ideas, plans, and designs as they go. Visual documentation helps simplify complex ideas with a common language that anyone in any role can understand. This is helpful in real-time collaborative sessions but also asynchronously when someone needs to quickly find the right information.
 

Improved efficiency
High-value collaboration leads to the organic creation of visual documentation and visual documentation helps team members get up to speed quickly, which also has a positive impact on efficiency. Team members can get the information they need to move forward confidently with their work, saving time in both gathering information and in being able to make educated decisions. In fact, 75% of aligned workers feel empowered to make decisions, while only 22% of unaligned workers do.
Or put more directly, effective collaboration reduces wasted time. An average knowledge worker spends 19% of their time gathering information—about 7.6 hours of a 40-hour work week. Imagine how much time your entire organization could invest in solving business challenges if that time was reduced per employee.
High-value collaboration, both real-time and asynchronous, can help streamline administrative tasks, so your team's time and effort can go to meaningful work that moves the needle for your organization rather than just keeps the lights on.
 

Increased agility and innovation
Aligned, efficient teams are able to adapt more quickly to changing market needs. Agility and innovation don't happen in disconnected silos. They happen when a whole team understands the problem to solve and is working towards a common goal.
Plus, highly collaborative teams benefit from the creativity of diverse perspectives. An effective, collaborative environment inspires team members to share their thoughts, which not only leads to employees who are more invested in the team's success but also leads to better ideas. Ideas developed by three or more people have 156% greater appeal to consumers than ideas developed by one or two people.
Kate Vitasek, architect of the Vested business model, sums it up well: "Multiple inputs improve problem-solving capabilities and creative thinking, subsequently increasing the organization's ability to adapt in a changing market environment."
 
Reduced costs
Last but not least, ineffective collaboration is costing you money—and a lot of it!
Inefficient collaboration includes poor documentation, unnecessary meetings, and employee turnover, all of which are expensive for your organization. Consider the following stats:

These costs can be reduced by having better, visual documentation available to teams, cutting unnecessary meetings and making communication more clear, and being more thoughtful of different collaboration styles. In other words: high-value collaboration.
When you focus on improving collaboration across your organization, you're really focusing on solving your biggest challenges and building a more competitive, successful business.
Explore some of the proven ways Lucid can help you reach your business goals.
Go now
Lucid
Lucid Software is a pioneer and leader in visual collaboration dedicated to helping teams build the future. With its products—Lucidchart, Lucidspark, and Lucidscale—teams are supported from ideation to execution and are empowered to align around a shared vision, clarify complexity, and collaborate visually, no matter where they are. Lucid is proud to serve top businesses around the world, including customers such as Google, GE, and NBC Universal, and 99% of the Fortune 500. Lucid partners with industry leaders, including Google, Atlassian, and Microsoft. Since its founding, Lucid has received numerous awards for its products, business, and workplace culture. For more information, visit lucid.co.
Bring your bright ideas to life.