10 business use cases made better with visual collaboration
Reading time: about 8 min
As businesses grow more complex and organizations adapt to hybrid work models, keeping teams productive, connected, and engaged can feel like fighting an uphill battle. Activities like collaboratively brainstorming ideas, planning projects, understanding architecture, and making decisions have become more difficult and time-consuming. 
But organizations can't afford to slow down. Any time spent resolving miscommunication, making sense of unclear data, or fixing inefficient project handoffs saps companies of momentum. It's clear that organizations need new ways to help their teams collaborate, align, and work faster if they wish to keep a competitive position. 
That's why leading organizations are turning to visual collaboration to help teams get work done efficiently, quickly, and seamlessly. 
What is visual collaboration—and how does it help organizations? 
Visual collaboration is the practice of collaborative activities—like brainstorming, project planning, systems diagramming, or process mapping—that lead businesses toward continuous innovation.

The "visual" part of visual collaboration involves using an infinitely scalable, shared digital canvas that allows teams to work together from anywhere in the world, both asynchronously and in real time. Visual collaboration helps teams clarify complex data, processes, and ideas by distilling them into intuitive, easy-to-understand visuals.
Here's the best part: Visual collaboration can help every team across the business move faster, whether product teams building wireframes, marketing teams creating project plans, or IT teams visualize company cloud structure. And when every team collaborates visually, organizations naturally create a record of all their ideas, decisions, processes, and systems that teams can refer to at any time. 
This means that visual collaboration not only helps teams collaborate in the moment, but it also helps organizations:
Clarify complex ideas, processes, or systems to make decisions faster.
Onboard new team members quickly.
Transition projects efficiently by eliminating traditional "lob it over the fence" handoffs.
Align teams and reduce miscommunications.
Increase productivity and innovation by creating a shared understanding of how to execute against company goals.
How to use visual collaboration across use cases
Visual collaboration improves any process and project, from complex technical architecture to cross-functional demand-gen campaigns. Some of the most common ways teams use visual collaboration include:
Ideation and brainstorming 
Visual collaboration workspaces help you capture everyone's input (even on distributed teams) in engaging and productive brainstorming. Facilitate interactive sessions with comments and chat, find patterns by tagging and grouping ideas, and then prioritize which ideas to act on with voting or emoji reactions. 
Give it a try: Try out the brainwriting template in Lucidspark with your team to see how you can facilitate engaging sessions and capture your best ideas.
Want to make your next ideation session even easier? Lucid's Collaborative AI feature is a game-changer for teams who feel daunted by the blank page. Collaborative AI allows you to generate ideas, synthesize thoughts, and summarize brainstorms, helping increase the overall productivity of your ideation sessions.
Strategic planning and analysis
Through visual collaboration, you can effectively bring together multiple stakeholders across the business, synthesize ideas and data, and align on goals and strategic plans. Share and request feedback with comments or custom content paths, quickly visualize historical data, and collaborate cross-functionally on a shared, infinite canvas. 
Give it a try: Work together to easily identify your competitive position with a SWOT analysis template in Lucidspark.  
Process visualization and improvement
Visual collaboration makes it easy to document your ad hoc processes, identify weaknesses and recurring breakdown points, and quickly visualize improvements. Whether mapping the customer journey, optimizing an onboarding process, or defining your software development life cycle, teams across the business can use shape galleries, pre-made templates, and presentation features to communicate with stakeholders and standardize processes.
Give it a try: Give a process map template a try to take advantage of Lucidchart's robust shape gallery and collaborative sharing features. 
Meetings and workshops
Visual collaboration helps make any meeting or workshop more engaging by allowing you to both tell and show your ideas. From icebreakers and design workshops to presenting key projects for buy-in, facilitators and participants can communicate ideas more effectively with visuals. Use timers and laser pointers to stay on-task, try interactive features like emojis and chat to make working sessions more lively, and take notes directly in the platform to ensure follow-through on action items.
Give it a try: Check out Lucidspark's meeting agenda template to stay organized before, during, and after your meeting or workshop. 
Try Lucid's Visual Activities
Want to add an interactive, engaging element to your next meeting? Try Visual Activities to capture every voice and supercharge your meeting's productivity.
Learn more
Visualizing technical systems
Gain visibility into your infrastructure, codebase, and other technical systems with visual collaboration. With features like automatic data visualization, data linking, and data refresh, teams spend less time manually diagramming or updating documentation and more time gathering insights, making decisions, and innovating.
Give it a try: A template like the AWS web application hosting template can help you visualize common components of your cloud architecture and optimize the infrastructure. 
Agile development
Agile teams can use visual collaboration to plan and track their product roadmaps, visualize work in progress and roadblocks, estimate task size, host Agile events like standups and retrospectives, and capture stakeholder and customer feedback in a shared space. Teams can take advantage of project planning features like timelines and task cards, then integrate with their favorite project planning software like Jira or Azure DevOps to stay aligned. 
Give it a try: Check out the product roadmap template to visualize timelines, dependencies, and task ownership. 
How to use visual collaboration to accelerate key initiatives
Visual collaboration is most effective when used across the entire organization—not just for team-level use cases. By keeping cross-functional teams aligned throughout the entire project lifecycle, visual collaboration can help accelerate your strategic initiatives, including:
Enabling productivity in a hybrid work environment
Organizations with dispersed teams struggle to ensure equal participation, make information accessible, and keep teams connected. The ability to facilitate collaboration and creativity across hybrid teams is vital to a company's productivity. 
Hybrid organizations need visual collaboration to:
Enable both real-time and asynchronous collaboration by bringing teams together on a shared canvas.
Ensure all voices are heard and appropriate stakeholders are involved. 
Create a single source of truth for teams to access information easily and across devices.
Align dispersed teams on project timelines and deliverables.
See how Amido, a cloud-native consultancy, leverages visual collaboration to enable collaboration and alignment across their distributed teams.
See how
Accelerating digital transformation 
Digitizing large-scale tools, workplace experiences, or customer journeys is a complicated process. Organizational alignment is critical to keep these efforts moving forward, but it becomes difficult to stay aligned when teams are working with legacy systems and outdated processes that need to be revamped.
In these cases, visual collaboration can:
Clarify complex processes, systems, and workflows to identify problems or opportunities for improvement, allowing you to make modifications with relative ease. 
Keep cross-functional teams aligned on large organizational changes.
Improve your customer experience and speed-to-market with journey maps, mockups, or data-driven visuals.
Build a repository of ideas, designs, and plans that function as a blueprint for how your business works.
Migrating securely and efficiently to the cloud
Whether moving to the cloud for the first time or optimizing existing infrastructure, teams must first have a deep understanding of the business's current state. This process is extremely complex and technical, often relying on information that is pieced together from many teams, individuals, and outdated documentation. 
Visual collaboration can help:
 
Collaborate cross-functionally to define business objectives, scope, and priorities.
Quickly visualize current infrastructure and design and iterate on future plans.
Create, maintain, and share systems documentation to achieve stakeholder buy-in.
Validate architecture deployment to reduce risk and unnecessary costs.
Developing new products and services
Identifying the right product concepts to develop and then executing on them quickly is critical to sustaining growth, creating new revenue streams, and delivering superior customer experiences. The cross-functional teams that bring new products and features to market must remain tightly aligned on the vision and development process from ideation to execution. 
Visual collaboration makes it easy to:
Capture market research, customer feedback, and internal insights in one shared space.
Work collaboratively to brainstorm, build, and iterate on product concepts quickly. 
Create product documentation (in the form of roadmaps, strategy, and development decisions) organically as teams work.
Conduct agile meetings, visualize WIPs, and update project timelines to align teams. 
Choosing a visual collaboration platform to support use cases
Visual collaboration is not just a "nice to have" tool that makes collaboration more enjoyable—it's a "must have" to increase organizational agility, create strong hybrid collaboration, scale innovation, and improve efficiency. 
But keep in mind: Not all visual collaboration applications support every use case equally. Some may be well suited as a virtual whiteboard but don't provide a way to visualize technical systems or complex data sets.
When evaluating visual collaboration platforms, look for ones that span across multiple use cases and teams with enterprise-grade feature sets. A single, comprehensive platform can help consolidate tools and create a cohesive collaboration experience for your organization.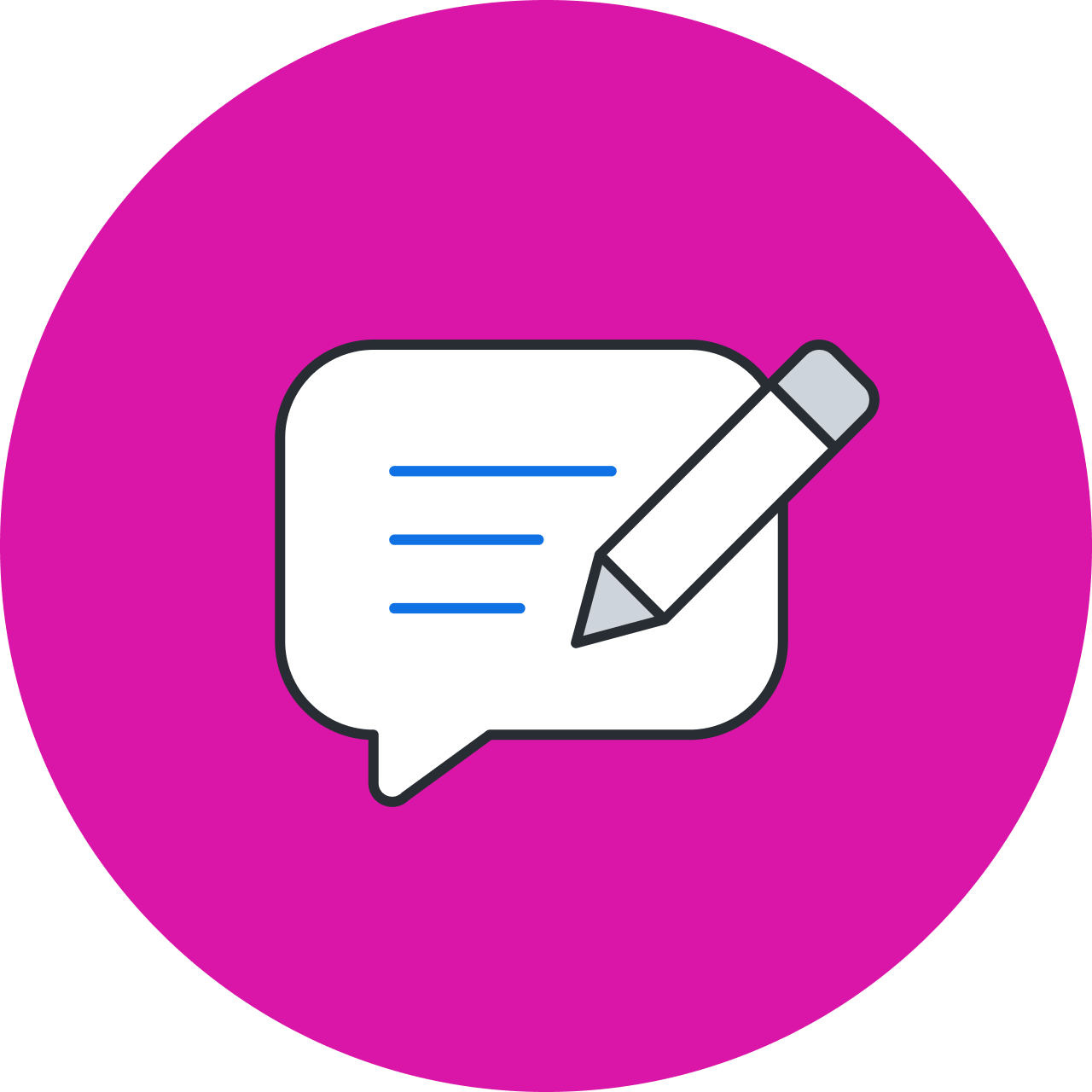 Need help evaluating visual collaboration platforms? Get the complete buyer's guide.
Access now