3 ways go-to-market teams use Lucid to facilitate alignment
Reading time: about 12 min
Successful companies rely on their go-to-market (GTM) strategies to broadcast their value to the world. GTM strategies are often complex and involve a great deal of cross-functional work, which is why customer-facing teams need an intelligent collaboration solution to aid their efforts. 
The Lucid Visual Collaboration Suite is uniquely designed to support every GTM team, including:
Sales
Solutions architects and solutions engineers
Customer experience (CX)
Marketing
Our powerful platform allows GTM teams to collaborate cross-functionally, brainstorm ideas, prioritize projects, gather feedback, and centralize documentation. Because Lucid fosters efficient collaboration across the entire project lifecycle, GTM teams can shorten the sales cycle, accelerate revenue growth, and provide the optimal customer experience.
Let's uncover three key ways GTM teams leverage Lucid to increase alignment and improve collaboration. 
1. Centralize marketing planning
Marketing is inherently collaborative, which means teams need a capable platform to facilitate interaction. Whether planning new creative campaigns, website updates, product launches, or anything else, marketing teams need a way to work together efficiently and bring the best ideas to life.
Start by ideating in a fun and visual environment to generate campaign ideas, social media posts, email sequences, and more. Then, prioritize those ideas and create a timeline for how you'll execute them. Lucid is truly an end-to-end solution. 
Execute your marketing plans successfully by: 
Fueling creativity by gathering research and data
While we all love the part where we get to stretch our creative muscles, getting there involves some legwork. 
Gathering research on user personas, customer journeys, competitors, and brand inspiration is critical to gaining the leverage your team needs to execute campaigns. Lucid lets you compile your research in a central location, making it easy to share with team members and collaborate cross-departmentally.
Brainstorm and prioritize ideas—regardless of physical location
Working remotely has so many benefits, but one of the challenges for marketing teams is the absence of ad hoc collaboration and water cooler talk. Spontaneous conversation and connection can bring about the most innovative ideas. 
Lucid provides a space for team members to brainstorm and prioritize ideas and helps facilitate some of those organic connection points. In fact, 86% of Lucid users say that Lucid increases collaboration among hybrid teams, and 87% say Lucid helps increase cross-departmental collaboration.
Teams can brainstorm ideas for social media posts, storyboards for videos, ad campaigns, content or messaging ideas, and GTM strategies in real time or asynchronously. Lucid offers specific features to help you execute these projects efficiently. Lucid offers specific features designed to help you foster productive brainstorm sessions, such as voting capabilities, timers to keep everyone on track, and Breakout Boards to guide your planning session. 
When it comes time to prioritize, Lucid has you covered. You can tag and sort ideas by themes or other criteria, react using emojis, or take a vote on the best ideas. You can even use Visual Activities to get a pulse on areas of consensus or alignment among the team. 
Taking the time to organize and prioritize after a brainstorm helps ensure your ideas actually start moving forward.
Brainstorming guide
Learn how to capture your marketing team's most creative ideas by hosting successful brainstorms.
Get the guide
Planning world domination by timelining top ideas
Lucid helps marketing teams with more than just the ideation phase. Once you've identified your top priorities, you can visually plan out the timing of your projects and campaigns using Lucid's Timeline feature. Map out key milestones, deadlines, and dependencies in a central location. 
Start identifying and mapping out the tasks needed for your project using Lucid Cards, and organize those Cards by status, assignee, or other criteria in our powerful Dynamic Matrix. Doing so helps team members stay on top of their work and provides transparency into progress.
We all rely on project management software to help with this process. That's why Lucid integrates with industry-leading solutions such as Asana, monday.com, Trello, and more to ensure plans are actionable. Simply convert your Lucid Cards into tasks in your project management system of choice. 
To ensure everyone is aligned on your plan, centralize timelines and other key resources with Team Spaces. Using Team Spaces, you can create a single source of truth that gives teams the information they need to launch into work and monitor progress.
Leveraging design capabilities to bring ideas to life
Beyond ideation and planning, our platform allows you to design projects and bring ideas to life. This is advantageous for marketing teams with ambitious deadlines for their channels. Lucid's visual nature helps you bring ideas to life quickly and makes it easy to capture feedback on designs and adjust accordingly. You can use Lucid to design email flows, customer touchpoints, brand guidelines, and more.
Lucid helps design teams show initial wireframes or mockups to stakeholders so they can gather feedback and gain approval. You can even use Embedded Links for Figma to embed a Figma link in your Lucidspark or Lucidchart documents and get stakeholder buy-in faster on your current projects. Beyond the benefit of gaining quick design feedback, the design documents you create can serve as a living blueprint, keeping teams aligned continuously.
How EVBox uses Lucid
Check out the creative ways one marketing team uses Lucid to facilitate collaboration and drive alignment.
Check it out
2. Design modern RevOps and MarTech systems
Businesses are growing increasingly complex in terms of processes and systems. GTM teams rely on these systems for everything from lead generation and routing processes to sales enablement and customer service. Technology helps accelerate our workflows, but if your tech stack doesn't work cohesively, it can be a massive bottleneck for productivity.
Lucid is a game-changer for collaboratively designing the right team structures, processes, and technology stacks. Lucid lets you spend less time building and maintaining your systems all while collecting and distributing leads more efficiently. These initiatives drive annual recurring revenue (ARR) up and drive costs down. 
Modernize the design of your existing systems and incorporate new ones by: 
Collaborating with stakeholders to understand complexities
Gaining a crystal clear picture of your current state systems, challenges, and technical requirements involves extensive collaboration with stakeholders. Lucid allows teams to brainstorm process improvements, map current systems and interconnections, and ideate ways to improve existing system designs. 
Lucid's universal canvas makes looping in stakeholders easier than ever. For example, email marketing teams can use Lucidspark to brainstorm ideas for a nurture flow and switch to Lucidchart to finalize the design. Then, marketers can switch back to Lucidspark so stakeholders can give feedback on and mark up designs. With universal canvas, teams can move efficiently between the stages of work without losing any context along the way.
Designing data architectures for systems
With extensive shape libraries, pre-built templates, and automatic data imports, Lucid facilitates the documentation and design of intricate systems and processes. Those might include data architecture for systems, schema design for Salesforce, or email flows within a marketing automation system.
The relationships between these systems are crucial to maintaining an agile workflow. Lucid allows you to visualize those relationships and dependencies and understand how information flows and how teams interact. These visuals help teams troubleshoot, identify areas of inefficiency, and determine opportunities for optimization.
Monitor important metrics with intelligent dashboards
Lucid helps you build intelligent dashboards to help you track your KPIs and critical metrics. Spreadsheets are often bloated and difficult to understand, making them difficult to share with stakeholders.
Because of Lucid's visual nature, you can create diagrams that are automated, effective, and visually appealing. These diagrams make it much easier to digest crucial information and communicate with collaborators.
You can leverage visual and data-linked designs to show the progression of campaigns and other flows. For example, Lucid allows you to map email open rates on top of a process diagram that visually displays an email sequence. This process comes in handy when you're trying to articulate the value of a particular campaign to stakeholders. This visual representation of performance data also helps you quickly identify where you might need to make tweaks or improvements to that sequence.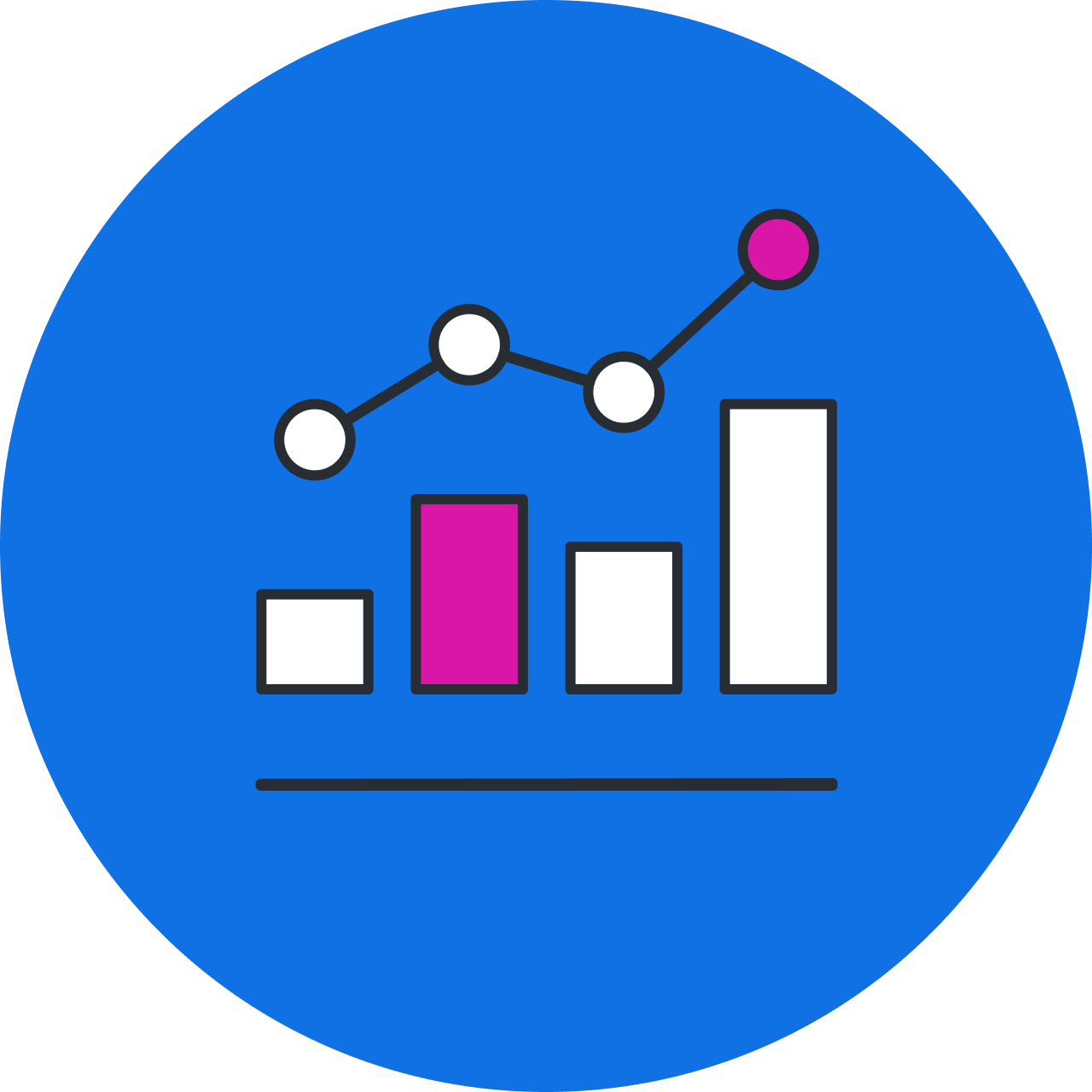 How PlanSwift uses Lucid
See how this agile marketing team uses Lucid's intelligent diagramming features to optimize the entire customer life cycle.
Learn how
3. Establish a collaborative selling environment
The entire selling team at an organization—from sales reps and solutions engineers to customer success managers and support teams—needs to stay aligned and work collaboratively to ensure customers are successful. They need to work together internally but also work effectively with their prospects and clients.
Sales teams have always lacked effective technology to support this type of deep collaboration. It's time for an overhaul of outdated systems and technologies to enable productive collaboration and remove barriers to customer connection.
That's where the Lucid Visual Collaboration Suite comes in. Create synergy and teamwork in the sales cycle by: 
Hosting stand-out discovery workshops
Any great sales team knows the importance of understanding both the challenges and needs of their customers. Many sales and customer-facing teams are strapped to outdated software solutions for gathering account information. Without discovery workshop technology that allows for collaboration, interaction, and sharing, it can be difficult to engage with prospects and get to the root of the current pain points.
On average, a sales rep will talk for 57% of a discovery call. This doesn't leave enough room for prospects to voice their side of the story and interact with the product. Break the mold and allow your potential customers to experience a hands-on, visual discovery workshop. 
Sales teams can reach alignment with prospects quickly using Visual Activities to uncover the highest priority needs. By using Lucid for the discovery process, sellers can document customer requirements, needs, and the current state of their business to offer continual support for their customers. 
Building comprehensive account maps and account plans
Lucid has the ability to strategically catalog and organize the people that work at a target account. This is known as account mapping.
With account mapping, sales teams are able to deeply understand the structure of an account and target their approach accordingly. CRM data alone doesn't tell the story you need to conquer today's complex sale. Account maps help make this data actionable by visualizing key contacts at an account and the relationships between them.
The account mapping process has many advantages, and with Lucid, account plans and maps become a single source of truth throughout the lifecycle of the deal. Sales teams can house this documentation in Team Spaces to further increase alignment and provide transparency into the account's status and progression.
Creating custom solutions to address customer needs
Designing custom solutions involves mapping out the current state of a prospect's business and proposing the future state. With Lucid, solutions engineers can diagram mockups while meeting with prospects, allowing them to get feedback on the proposed solution in real time. 
In Lucid, these diagrams are interactive and can be embedded into other applications like Google Docs or Microsoft Word. From there, the diagrams are much easier to modify than static screenshots.
Visual designs accelerate the sales cycle due to their easily digestible nature. Once a design is approved by the customer, you can take these visuals and pass them on to implementation to get a solution up and running as quickly as possible. At the end of the sales cycle, these designs serve as living resources for your business and the customer. And for common use cases, you can turn your diagrams into custom templates or create custom shape libraries so you don't have to start from scratch every time.
Staying aligned with internal teams throughout the process
Keeping internal teams aligned and facilitating both real-time and asynchronous collaboration is part of Lucid's mission. Our platform is an industry leader for a reason—Lucid is the only visual collaboration platform to support the entire sales process, from ideation to execution. That's why 83% of our users say that Lucid increases alignment among their hybrid teams.
You can use sales territory maps, KPI dashboards, account plans, and more to keep everyone on track throughout the lifecycle of a deal. Account plans in particular can also be used during deal reviews to gain executive support and can be passed on to customer success managers (CSMs) after a deal closes to ensure successful onboarding and adoption. 
Streamlining onboarding and creating mutual success plans
Lucid allows customer success and support teams to streamline their onboarding process and create mutual success plans with the customer. These plans help customers accelerate time to value and ensure a smooth implementation process. 
Along the way, customer support teams can document their processes to cultivate visibility, which lets them continually search for ways to optimize and automate so they can provide the best possible customer experience.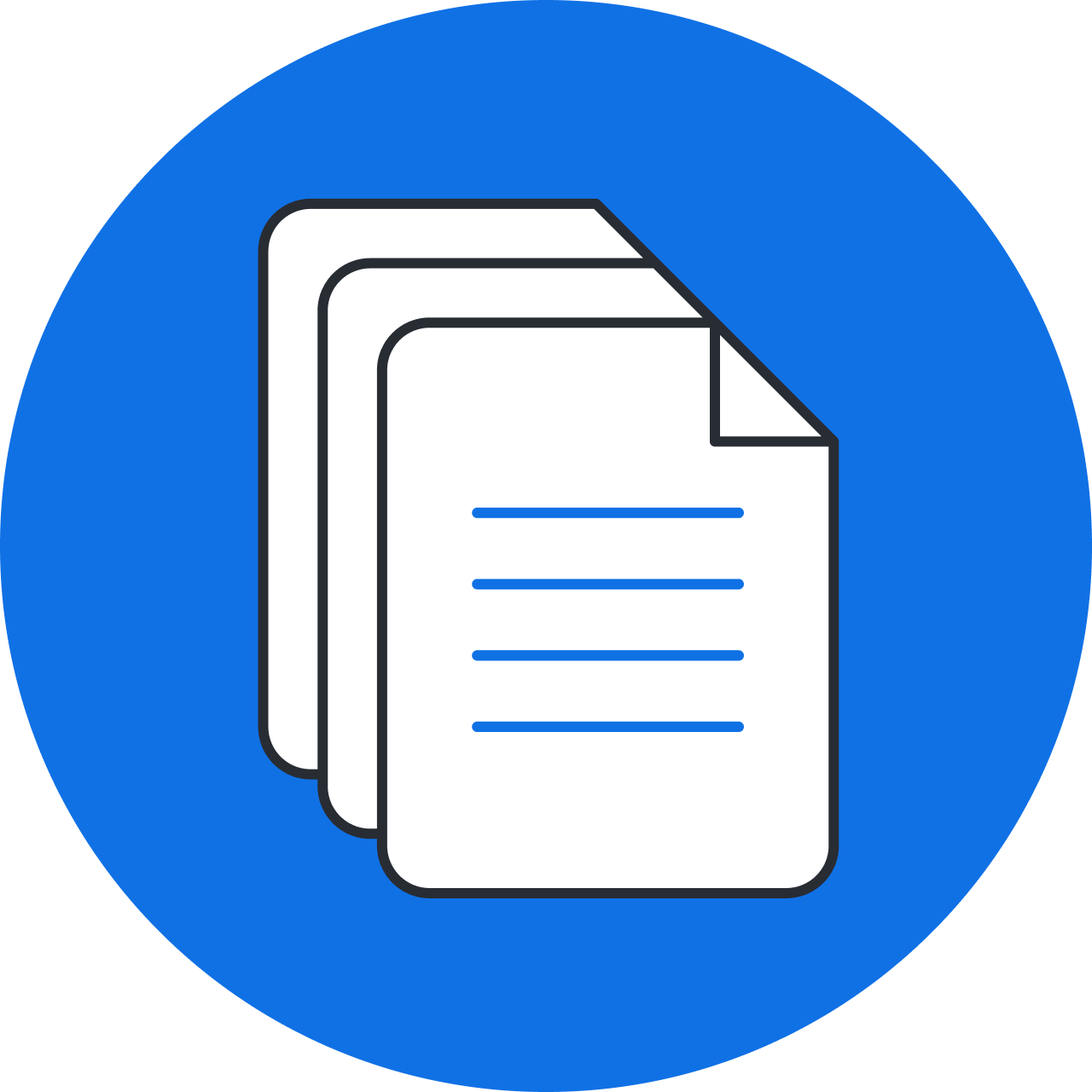 Why Okta relies on Lucid
See why Okta relies on Lucid to create invaluable visuals that convey product value and build trust with their customers.
Read more
How Lucid supports GTM teams
GTM teams often have the weight of the world on their shoulders. Lucid is an effective partner to increase innovation, accelerate decision making, and boost productivity. 
With Lucidspark, Lucidchart, and advanced automation and collaboration capabilities, the Lucid Suite can reinforce GTM teams in the following ways: 
Accelerate revenue and shorten the sales cycle: When GTM teams are aligned around customer needs, expectations, and requirements and have access to powerful resources, they're capable of shortening the sales cycle and accelerating revenue growth. Lucid provides a central source of truth to help GTM teams obtain that alignment. 
Reduce costs: Lucid is an end-to-end solution, meaning teams can work on projects from start to finish in one collaborative platform. With the additional clarity they can create into systems, Lucid helps teams avoid costly mistakes.
Create the best customer experience: High-quality customer experiences can launch businesses into the stratosphere. By increasing collaboration, alignment, and clarity, Lucid helps companies make their customers successful and provide a stellar customer journey.
Let's get started
Lucid is here to help your GTM teams streamline their systems and processes.
Request a demo
Lucid
Lucid Software is a pioneer and leader in visual collaboration dedicated to helping teams build the future. With its products—Lucidchart, Lucidspark, and Lucidscale—teams are supported from ideation to execution and are empowered to align around a shared vision, clarify complexity, and collaborate visually, no matter where they are. Lucid is proud to serve top businesses around the world, including customers such as Google, GE, and NBC Universal, and 99% of the Fortune 500. Lucid partners with industry leaders, including Google, Atlassian, and Microsoft. Since its founding, Lucid has received numerous awards for its products, business, and workplace culture. For more information, visit lucid.co.
Bring your bright ideas to life.