Bring teams together, no matter where they are
Keep everyone connected and aligned from ideation through delivery. Explore the possibilities together in a flexible workspace designed to help your team share ideas, trade feedback, and decide on next steps.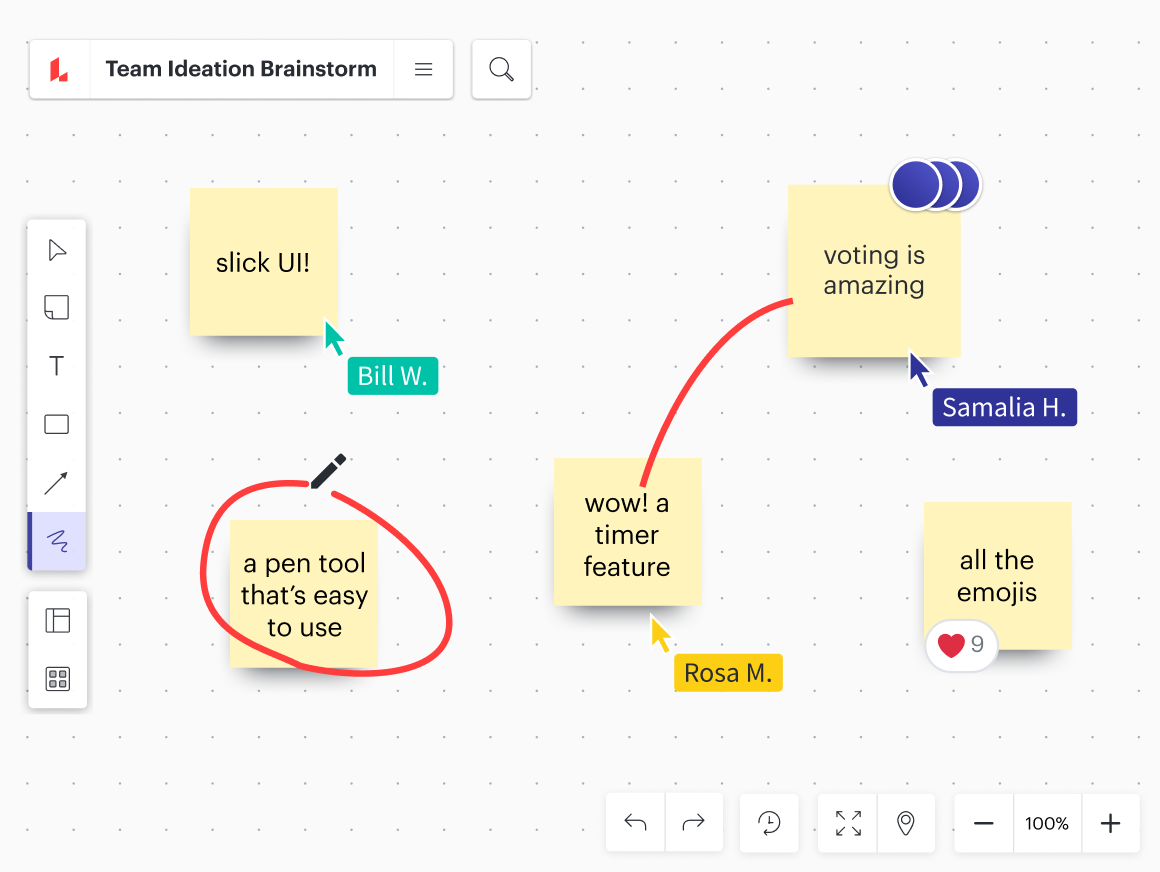 Keep remote teams connected
Take collaboration from the conference room to the cloud. Experience the freedom to work together in real time or contribute on your own time in a shared visual workspace.
Build consensus with a visual language
Embrace a visual language that bridges differences between team members and makes it simple to connect over ideas.
Accelerate progress while staying aligned
Distill complicated systems and processes into clear frameworks that highlight current and future states. Explore opportunities while keeping everyone in sync and on the same page.