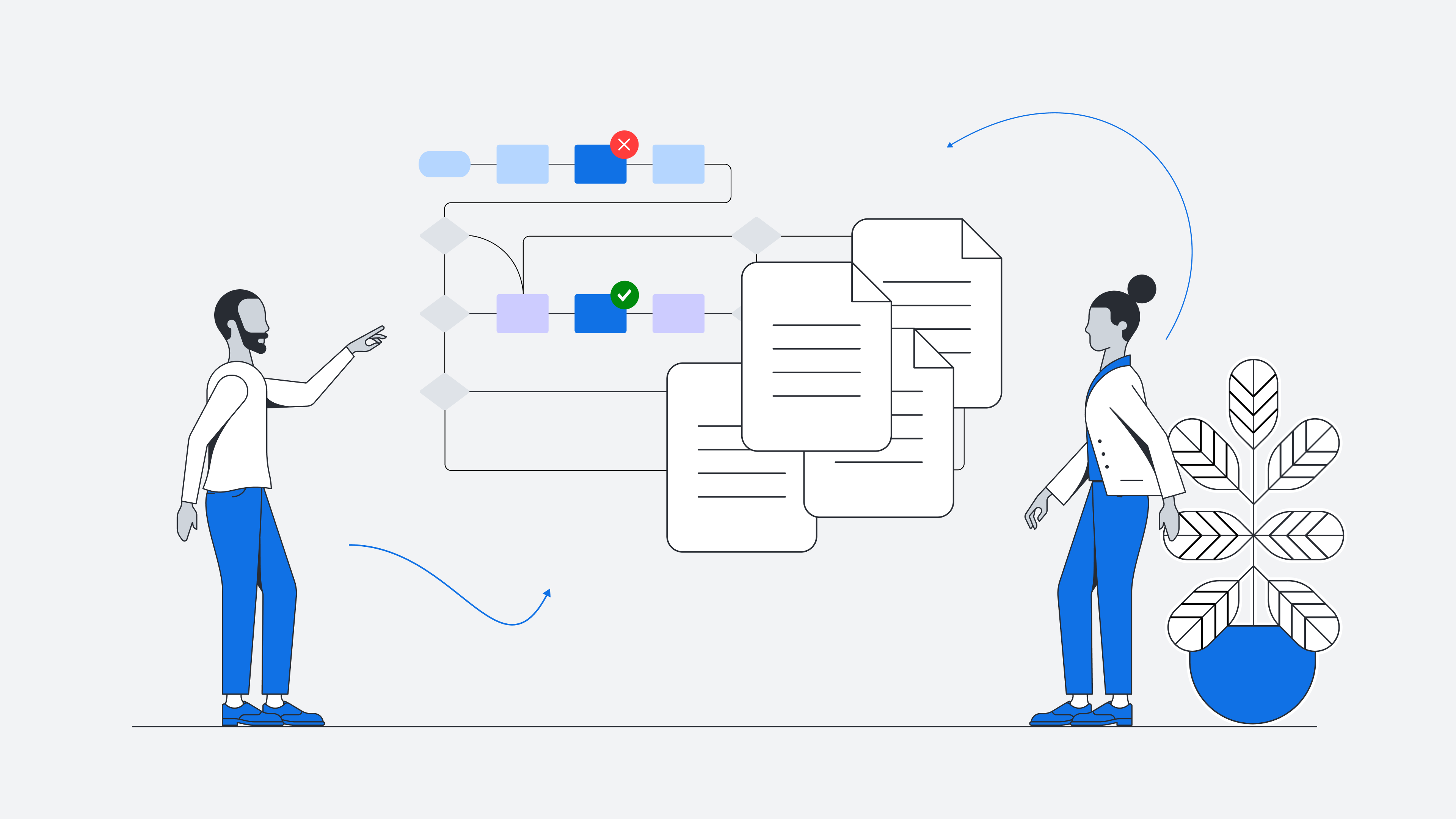 The marketing team's toolkit for effortless documentation [+ marketing templates]
Reading time: about 11 min
Whether you're creating a content calendar, planning a tradeshow event, structuring an email campaign, or monitoring campaign metrics, efficient documentation is essential for marketing teams. But getting started can be challenging when you're unsure of the format to use or tools to leverage. 
Fearing the blank page can cause marketing teams to put off documentation altogether, which leads to issues like: 
Scattered information and difficulty tracking progress 
Undocumented best practices (making it challenging for new team members to get up to speed)
Over-reliance on static documentation tools that lack interactivity and real-time updates
Stop staring at your empty Google Doc and instead use Lucid to visualize your ideas, plans, campaigns, processes, and much more.  By using Lucid to create a single source of truth, your team can overcome their documentation struggles and learn to naturally develop a repository of information. 
Check out our roundup of the best Lucid marketing templates below to get things rolling.
The value of living documentation and intelligent collaboration
Check out Lucid's free eBook on modern documentation practices for agile teams.
Read now
Templates for campaign planning and strategy
Marketing leaders begin the campaign planning process with one goal in mind—aligning their team on a strategic vision and action plan. If everyone can clearly see the vision and the steps to take in order to bring it to life, you'll be unstoppable.
With Lucid, you can visualize your strategy and create an actionable campaign plan that everyone can follow. This helps kickstart the campaign, keep your team on track, promote visiblility, and increase productivity. Here are a few of our favorite templates to get you started:
Campaign plan
Brainstorm and organize your ideas for your next campaign with Lucid's campaign plan template. Add color-coded sticky notes to designate team members' contributions and use Lucid's organizing features to easily sort notes as the plan crystallizes.
Creative brief
Set your project up for success with our creative brief template. Fill in the project's objectives, target audience, background context, deliverables, and more so everyone is on the same page. Lucid makes it easy to link data and external documents directly to your template, so all the information you need is aggregated in one place.
Brainstorming facilitation
Marketing is both a strategic and creative process that requires deep thinking and collaborative brainstorming. Spark your best ideas with a brainstorming facilitation template. 
Use the template outline and share your meeting agenda, add ideas to the board as a team, and vote on the best ones (Lucid's Visual Activities can also make that process fun and accessible for all team members). 
Lucid's Facilitator Tools make it easy to lead a session and keep everyone on track and prepared to share their best work. Once you've organized ideas there, take action by turning them into process flows, journey maps, and more in Lucidchart (with universal canvas, switching between the Lucidspark and Lucidchart toolsets is completely seamless).
Gantt chart 
Marketing campaigns have a lot of moving parts. Keep everyone aligned on who does what and when with a Gantt chart that outlines all the project tasks on your timeline with their designated accountabilities. 
Tag team members and use color coding to visualize task responsibilities. Copy, drag, and drop Lucid Cards around the template as needed. 
Plus, Lucidspark's integrations with Asana, Trello, monday.com, or Smartsheet allow you to import tasks directly into your template to fully customize it and ensure nothing falls through the cracks. Because Lucid seamlessly integrates with the systems and workflows you already use, you never need to worry about losing crucial information or context.
4P marketing mix
Develop a robust strategic marketing plan for your products with the 4P marketing mix. Work with your team to brainstorm ideas and solutions for each quadrant. Then, when you're satisfied with the result, use Lucid's presentation mode to share your plans with stakeholders and gather additional feedback. Lucid makes it easy to share documents across the organization and collaborate on one platform.
Templates for marketing project management
Project management is crucial to keep marketing campaigns running smoothly, but it can be difficult to track all the moving pieces and monitor results. Lucid helps you organize everything in one place, with key integrations to ensure your information is always fresh and up to date.
Here are a few Lucid templates to get you started:
Project timeline
Static, text-based timelines are harder to follow and more prone to error if they aren't regularly monitored and updated. Use Lucid's project timeline template to visualize your project from start to finish. Document tasks, assign responsibilities,establish milestones, and monitor task statuses so you can see how your project is progressing at-a-glance.
Marketing campaign dashboard
Link your project results data directly to your Lucid document to visualize and monitor your campaign in real-time. With our customizable marketing campaign dashboard example template, you can  compare marketing metrics, track milestones, and see current initiatives with ease.
Project status summary
Sometimes, you just want a quick snapshot of your project's progress. With Lucid's project status summary template, you can see your project tasks, their start and end dates, project status, and assigned team members. 
This is a great visual to share with team members and other stakeholders to show how your project is progressing and what roadblocks may need to be removed or what tasks might need more attention.
Email flow
Visualize your email campaigns and the different flows you've created for each persona or scenario with this email flow template. See different dependencies and map the flow based on the customer journey you're trying to facilitate.
Templates for content creation and distribution
Creating and distributing content is a central pillar of marketing, which is why it's so important to optimize the associated workflows. By documenting the workflows tied to success, your teams can more easily replicate those processes in the future and stay on schedule without added stress. 
These Lucid templates can help support and design those workflows:
Monthly calendar
Map out your content calendar with Lucid's monthly calendar template. Use color-coded sticky notes to designate different task types or team assignments. Tag team members to bring their attention to key priorities or upcoming deadlines. Personalize the calendar for your team with emojis, images, GIFs, and more!
When used along with the annual calendar template, you can keep your monthly tasks in the context of your long-term plans.
Content marketing workflow
There are a lot of moving pieces—and people—working in tandem to get a content campaign off the ground. Clarify the flow of marketing tasks and team roles with this content marketing workflow template. Use it to organize and streamline your content creation process, document each step, and note roles and responsibilities across departments and team members. 
Swimlanes help delineate task responsibilities while features like shapes and color fills make it easy to visually contrast different roles and workflows.
Content ecosystem
Break down siloes and get your teams on the same page with Lucid's content ecosystem template. This template will help you map your content landscape, including what content systems exist, who has ownership over what, and what work everyone is doing throughout the organization.
Content map with funnel
Use this content map template to visualize your content within your marketing funnel to see where everything fits and how it flows together to build a robust customer journey. Mapping your content this way can help you identify potential gaps or inefficiencies and better address customer needs throughout their journey.
Templates for social media management
Social media management is a keystone for many marketing organizations. It's one of the best ways to interact directly with your audience. Building workflows, schedules, and documentation in Lucid means you can focus on engaging with your audience and creating valuable content. 
Here are a couple of Lucid templates to get you started: 
Social media planner
Plan your social media strategy from ideation to scheduling with our social media planner template. This template makes it easy to see the big picture as well as granular ideas and individual social assets—like post mockups—so you can track everything you need to execute in one place. 
Lucid's infinite canvas gives you the creative flexibility to customize your plans, brainstorm ideas, and add visual elements of your social branding for a cohesive strategy.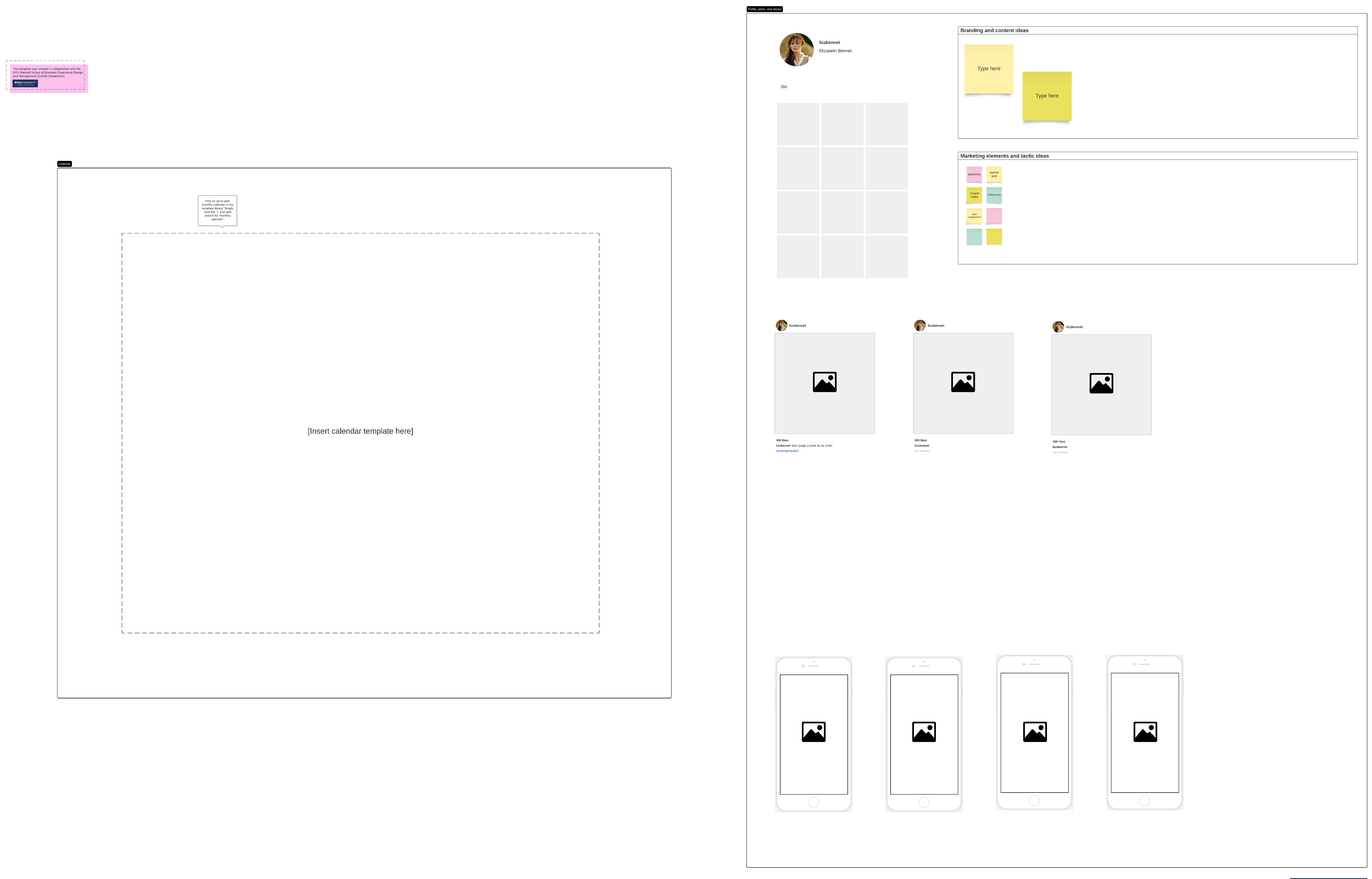 Social network diagram
Visualize the relationships between people and entities in your social network to better understand how everyone is connected and uncover opportunities for growth or improvement. With Lucid's extensive shape library, you can differentiate between entities and customize your map.
Templates for design workflows
While the majority of design work will be done in design-centric tools like Figma, Lucid helps marketing teams create early-stage wireframes, storyboards, mockups, and more so they can gather feedback early on in the process. Lucid is accessible to everyone, which makes it easy to collect input in a central location.
Start sketching out your ideas with these Lucid templates:
Homepage wireframe
Collaborate in Lucid to build simple, yet elegant homepage wireframes that showcase your layout. Add comments directly to the template with your feedback or questions. Tag other team members to notify them. Finally, you can easily share your final draft with stakeholders before moving to the next phase of design. 
With Lucid's universal canvas, it's easy to start this template in Lucidchart and then transition to Lucidspark's toolkit to gather feedback easily, all while staying in the same document.
Storyboard 
Whether you're drafting a video storyline or illustrating a customer experience, Lucid's storyboard template can help. Use this template to free draw,add text, or import your story images directly into the canvas's frames. Lucid makes it easy to customize the template to your use case, so don't be afraid to get creative.
Mobile homepage wireframe
Today's digital assets must be optimized for both desktop and mobile devices. Make sure your customers have a great experience at home and on the move with Lucid's customizable mobile homepage wireframe template.
Brand guidelines
Few things grate a marketer's senses more than inconsistent branding. Clarify your guidelines and keep everyone on the same page with Lucid's brand guidelines template. This template helps you organize your guidelines in a professional, visually pleasing presentation.
Templates for customer journey mapping
Every marketing campaign is bolstered when teams have a clear understanding of their target customers, what they care about, and what their customer journey looks like. Documenting these aspects of the customer journey helps teams identify areas to optimize in order to deliver the most valuable content to audiences.
Start getting to know your audience with these templates: 
User research and journey mapping
Using Lucid, you can improve the customer journey from the research phase to mapping out the finer details. Collect and document user insights and brainstorm ideas for improvement in Lucidspark. Use color-coded sticky notes to denote different team members' ideas, then use the voting feature to narrow down the best solutions. Then with our universal canvas,  you can then switch to Lucidchart's toolset with the click of a button to turn your user data into a journey map.
Persona customer journey mapping
You can also map your customer journeys for each persona in Lucid. Document the behavior, emotions, and thoughts of your customers as they move through a specific process or funnel. These maps make it easy to visualize the customer experience and identify areas to improve it.
Persona template
Drill down to what makes your customers tick with a robust persona document. Fill out the user's personality, skills, interests, and knowledge, and why that user would use your product. This documentation helps your team create better-targeted campaigns that speak directly to your customers.
Customer journey
Better understand your customers' journeys by visualizing their experience across a specific process. Lucid's customer journey template makes it easy to plug and play so you can quickly see how your customers are moving through the process—whether that's completing a task, considering purchasing, etc.
Streamline your marketing documentation process with Lucid
Marketing touches every aspect of your organization. Increase alignment on strategy, branding, and campaigns while breaking down data and communication siloes with Lucid. Our expansive library of customizable templates helps you collaborate in-person and remotely, synchronously and asynchronously. 
Using Lucid to build dynamic and intelligent marketing documentation can help teams:
Simplify complex marketing campaigns and strategies using professional-quality visuals 
Improve communication and get buy-in from stakeholders and team members through easily digestible visual documentation
Streamline campaign planning, content creation, social media management, analytics, and project management processes in one place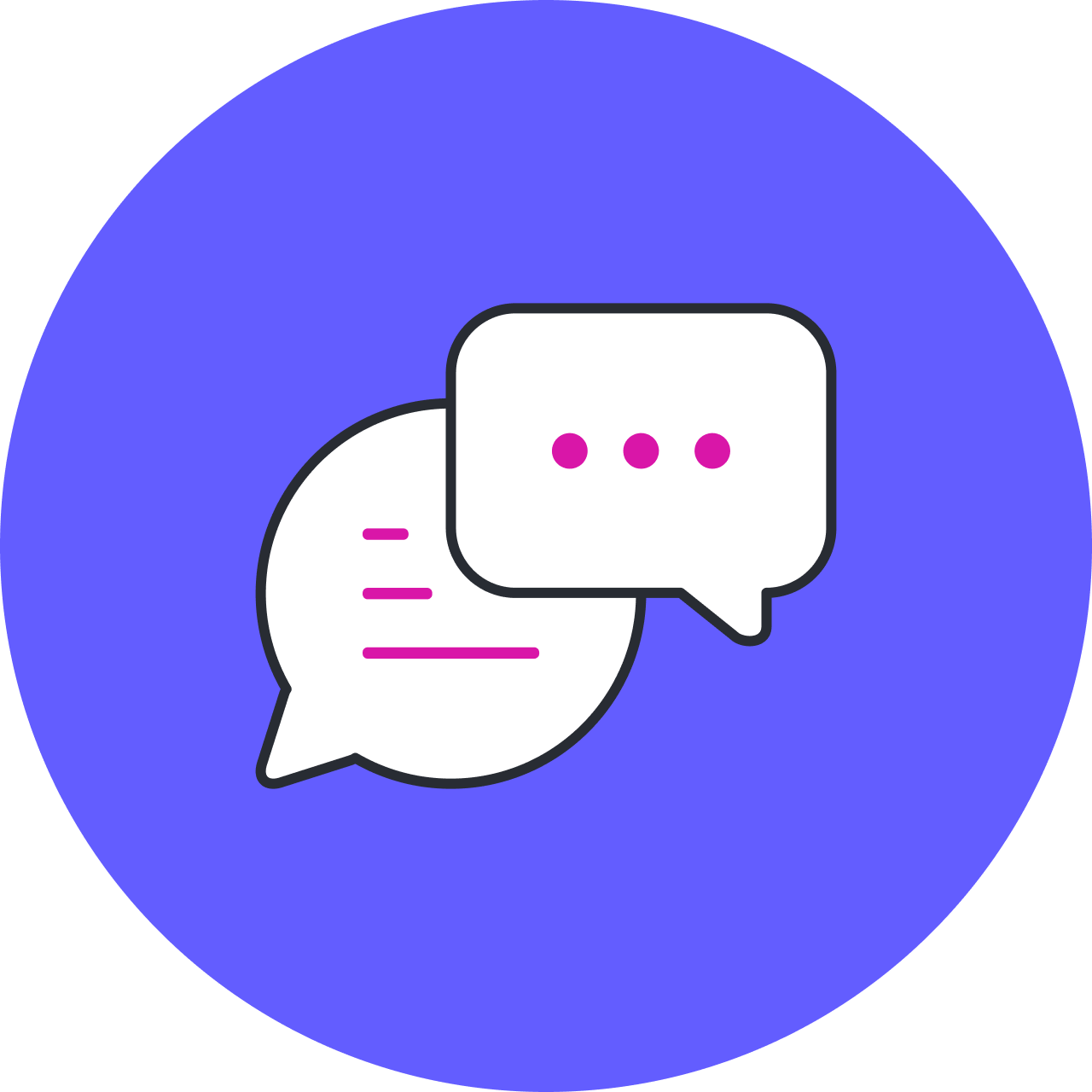 Start optimizing your marketing documentation processes with Lucid
Whether you want to start with one of our templates or customize your own, using Lucid can help your team create effortless documentation.
Get in touch