How Lucid helps teams build—not just talk about it
Reading time: about 8 min
Lucid is built for the builders. 
Yes, we help teams see the future by visualizing ideas, complex processes, technical diagrams, product plans—or anything else, really. But we don't just stop there. We help teams see and build the future.
For today's teams, the ability to build—that is, take action to bring ideas to life—is more important than ever. There's an increasing need to innovate, to deliver competitive products or services, and to do so in the most efficient way possible. 
But let's face it. Most workers aren't spending nearly the amount of time they want on innovative, high-value work. Instead, mundane activities like digging through email threads for information, attending meeting after meeting, and constantly toggling between tabs are stealing precious time away from the work that benefits the business—the work you were hired to do, and actually want to do. 
We get it. We're builders, too. That's why Lucid has dedicated our products to helping you make quick decisions, save time, and focus on work that makes an impact. We've intentionally built our products to support collaboration across the entire project workflow—not just ideation, but the planning, designing, and building that follows. That means fewer delays and interruptions, less context switching, smooth project handoffs, and more time for, well, building. 
So, for all the builders out there who are ready to reclaim their time and get back to the work you love—engineers, planners, architects, designers, strategists, creators, and leaders—this one's for you. 
"As teams build together, they take a journey from idea to reality. Seeking understanding is a constant and pervasive activity for all teams. Enormous energy goes into this process, and maximizing visual collaboration on the journey accelerates individuals and teams as they build." —Dan Lawyer, CPO at Lucid
How Lucid helps teams build 
Lucid is the only collaboration platform to support projects end to end. Other collaboration tools may help facilitate a meeting or brainstorming session, but that's where they stop. We want to help you build the future—not just talk about it. 
Whether you're building marketing strategies, onboarding processes, product features, or anything else, Lucid helps you bring those projects all the way across the finish line in a few key ways.
We bring teams together on a shared canvas, from anywhere
Building requires continuous, cross-functional collaboration. With Lucid, you don't need to be in the same office—or even the same time zone—to work together side by side. Lucid provides a shared, visual space for teams across the business to connect, problem-solve, share information, and maintain momentum, even when working miles apart. Here's how:
Add feedback and build off of each other's ideas in real time or asynchronously through comments, reactions, shapes, and freehand drawing. 
Embed project information and external links from Google Workspace, Figma, Microsoft 365, and more directly into your canvas to create a single source of truth. 
Centralize all relevant information with Team Spaces, a virtual home base that helps teams initiate work, coordinate progress, and stay aligned from start to finish.
We make meetings more impactful (or help you cut them altogether)
Meetings can be one of the greatest barriers to impactful work. All too often, they're unorganized, unfocused, and even unnecessary. Lucid helps you get more out of these live, collaborative sessions—and by using Lucid for meetings, you'll naturally create documentation to keep building off of asynchronously. Here's how:
Use pre-made templates in Lucidchart or Lucidspark to organize your agenda, center the discussion around clear goals, and keep a record of items to follow up on. 
Add feedback, comments, or questions without derailing the meeting using real-time editing, Collaborator Colors, Notes panel, and in-app chat. 
Keep participants engaged with Facilitator Tools, including a laser pointer and timer to add focus, emoji reactions to capture input, and Breakout Boards for small group work. 
Easily share Lucid documents with meeting participants using integrations with Google Calendar, Zoom, Webex, and Microsoft Teams.
Keep work moving forward asynchronously (and even reduce the number of meetings) with @mentions, comments, and integrations with screen-recording platforms Loom and Zight (formerly CloudApp). 
We help you uncover insights to make decisions faster
Data, feedback, and ideas can give teams the levers needed to make informed decisions and accelerate innovation—but only if teams have a way to make sense of it. Lucid helps you automatically interpret data, identify patterns or trends, and reach group consensus, so you can get to building faster. Here's how: 
Get group feedback, prioritize tasks or ideas, and reach alignment quickly with Visual Activities. On any Lucid document, simply select an activity from our library, invite participants to engage, then sit back as Lucid automatically aggregates everyone's thoughts. 
Unlock the power of divergent thinking with Lucid's Collaborative AI. Use a basic prompt, then let the AI generate ideas, expand on ideas you like, and help you find the big picture by automatically sorting your ideas into themes and summarizing action items. 
Generate data-driven visuals in a matter of moments or layer data onto existing visuals with data linking. That's right, no manual data entry needed. Take your analysis a step further by applying conditional formatting rules so you can easily reveal patterns in data and identify opportunities for improvement.
"As Lucid continues to innovate with a focus on teams that build, we will continue to expand the ways in which artificial intelligence, combined with visual collaboration, can automate and accelerate teams—ultimately helping them to build faster and build better." —Dan Lawyer, CPO, Lucid
We get you moving from ideation to action quickly
The transition from idea to action is one of the easiest areas to get stuck in. Unfortunately, without a way to clearly organize, analyze, and act on ideas, many creative solutions never see the light of day. Lucid helps you quickly prioritize ideas, then build out action plans to bring those ideas to life. Here's how:
Synthesize ideas after a brainstorm by tagging sticky notes by a criteria of your choosing and then organizing them with Gather and Sort. You can also use Dynamic Matrix to pivot views until you've organized items in the most actionable way.
Start a voting session to quickly get the team's input on which ideas to move forward with, whether that's what to do for your next team activity or which product features to build next.   
Build out timelines on any Lucidspark board, or use one of our pre-built templates, to visualize milestones, deadlines, dependencies, and potential roadblocks as you build out an action plan. 
Transform ideas into action items with deadlines, assignees, and other project info using Lucid Cards. Connect Lucid Cards directly to platforms such as Jira, Asana, Smartsheet, Monday.com, or Azure DevOps to stay aligned throughout the project. 
Identify areas to improve complex processes and systems using our robust templates, standardized shape libraries, and intelligent functionality to overlay data onto existing diagrams. 
We create alignment and clarity throughout the entire workflow 
We know different teams have different collaboration needs, and these needs vary as teams move throughout the workflow. While ideation requires flexibility and freeform riffing, planning and building often require structure and standardization. With two tailored yet highly connected products, Lucid supports the unique goals at every stage of work, for every team's use cases. Here's how:
Easily switch between Lucidspark and Lucidchart without leaving the canvas you're on using Lucid's universal canvas. Collaborate seamlessly throughout the stages of work, reduce context switching, centralize project documentation, and move from idea to reality faster than ever before. 
Keep cross-functional teams aligned by integrating with various apps like Google Workspace, Confluence, and Microsoft Teams that allow you to include Lucid documents within internal documentation, wikis, and wherever teams work daily.
"With Lucid's universal canvas, teams get access to the full range of Lucid's unique and patented data and automation capabilities, allowing them to work natively in a visual environment while Lucid automatically creates diagrams, assists in laying out content, and helps derive understanding." —Dan Lawyer, CPO at Lucid
Spend more time building with Lucid
Lucid has always been and will continue to be for builders. By helping you collaborate more efficiently, make decisions quicker, and stay aligned throughout projects, Lucid gives you time back in your day for work that matters. 
In fact, a commissioned study conducted by Forrester Consulting on behalf of Lucid found that a composite organization using Lucid saved 344,000 hours with streamlined synchronous collaboration and prevented 146,000 hours of follow-up meetings with asynchronous collaboration efficiencies (The Total Economic Impact™ Of The Lucid Visual Collaboration Suite, May 2023).
What could you do with time savings like this? Design campaigns. Plan new product features. Create better processes. Build what you want to build.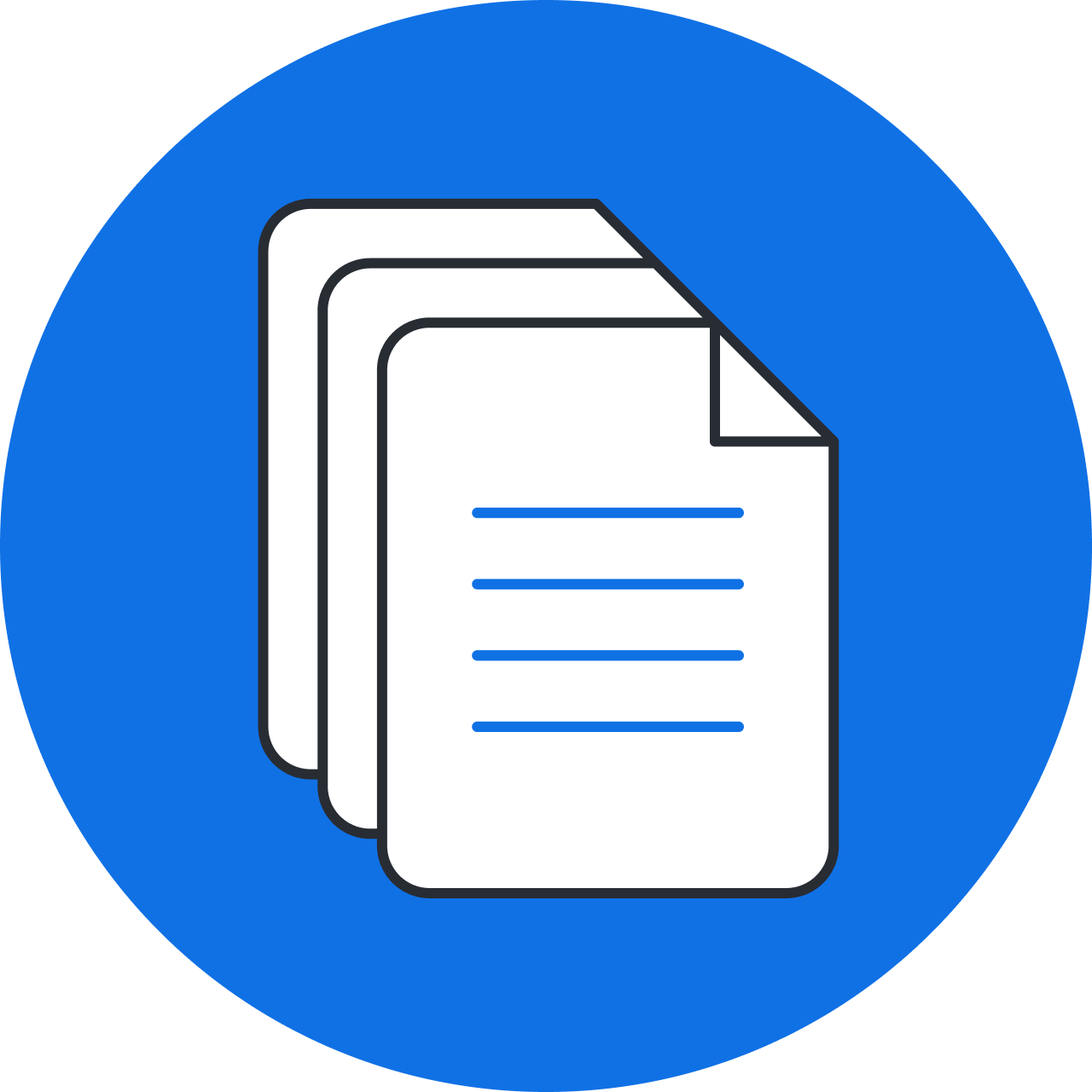 New features to help you build
Learn more about Lucid's recently launched capabilities designed to help you build the future faster. 
Check them out