3 ways general and administrative teams use Lucid to optimize their organizations
Reading time: about 8 min
Companies across all industries are looking for ways to do more with less. For general and administrative (G&A) teams (operations, finance, HR, and legal/executive management), this means aligning the organization around mission-critical business initiatives and allocating resources most efficiently. When so many stakeholders are involved in these efforts, it can be challenging to make decisions and visualize the impact of those decisions.
The Lucid Visual Collaboration Suite was designed for teams across organizations to visualize, design, and build the future. For G&A teams, Lucid provides a centralized location to align team members, optimize systems, and navigate internal shifts.
In this article, we're exploring three ways G&A teams can use Lucid to collaborate cross-functionally, clarify business complexity, and improve the organization's operations.
1. Facilitate strategic planning
Strategic planning sessions are the backbone of investments, resourcing, and prioritization decisions. But when your technology gets in the way of productive collaboration, it can halt progress and create frustration among team members. Implementing a visual collaboration platform like Lucid helps your teams ideate, prioritize, and align faster than ever with minimal friction throughout the process.
Empower your teams to create actionable, strategic plans by using Lucid to:
Bring stakeholders together regardless of location
Aligning all relevant stakeholders on objectives, initiatives, goals, and action items is challenging, especially when teams are working from different locations or time zones.

Teams using Lucid as a home base for strategic planning sessions can increase transparency in ideas, decisions, and plans. In fact, 83% of users say that Lucid increases alignment among their hybrid teams. So regardless of physical location, you can use Lucid to bring everyone together. Our software supports asynchronous workflows, which can help make strategic planning much more efficient. Using @mentions and comment features, you can capture feedback and keep projects moving without a meeting.
Lead strategic planning sessions with ease
Leading an engaging strategic planning session is easier with Lucid's facilitator tools. In Lucidspark, you can use the laser pointer to focus participants' attention, the timer to keep everyone on track, voting features to gather input, and more. 
Participants can add ideas to the board in real-time using sticky notes and interact with ideas using emoji reactions. Facilitators can use features such as Breakout Boards, locking or hiding certain elements, and guiding participants through the board using predetermined paths.
Lucid also has powerful integrations with the software you use daily (including Zoom and Microsoft Teams) to make implementation seamless. 
Transform ideas into action plans and create alignment
After a successful brainstorming session, you should have many ideas to sort through. Prioritizing those ideas traditionally requires extensive back-and-forth with collaborators, but with Lucid you can streamline the process. 
Lucid's Visual Activities allow for real-time or asynchronous prioritization and alignment. Once you're inside of any Lucid document, it's as easy as selecting an activity from our library, inviting participants to provide input, and then sitting back while responses are automatically aggregated. 
Visual Activities allows you to capture everyone's feedback, synthesize that information to gain new insights, achieve alignment, and work towards creating actionable plans.
After prioritization, you can use timelines and integrations to project management tools (including Asana, ClickUp, and monday.com) to create strategic action plans. 
Monitor and track progress toward goals
Using visuals to monitor and track your team's progress makes it easier to digest key information and metrics. For example, you can create OKR dashboards in Lucid leveraging data-linked smart shapes. Teams can house these dashboards and other relevant project documentation in Lucid's Team Spaces to stay aligned as they implement plans. 
Intelligent documentation acts as a single source of truth that always reflects the most up-to-date information. Teams can use these resources to make decisions on resource allocation or prioritization to ensure they meet their strategic goals.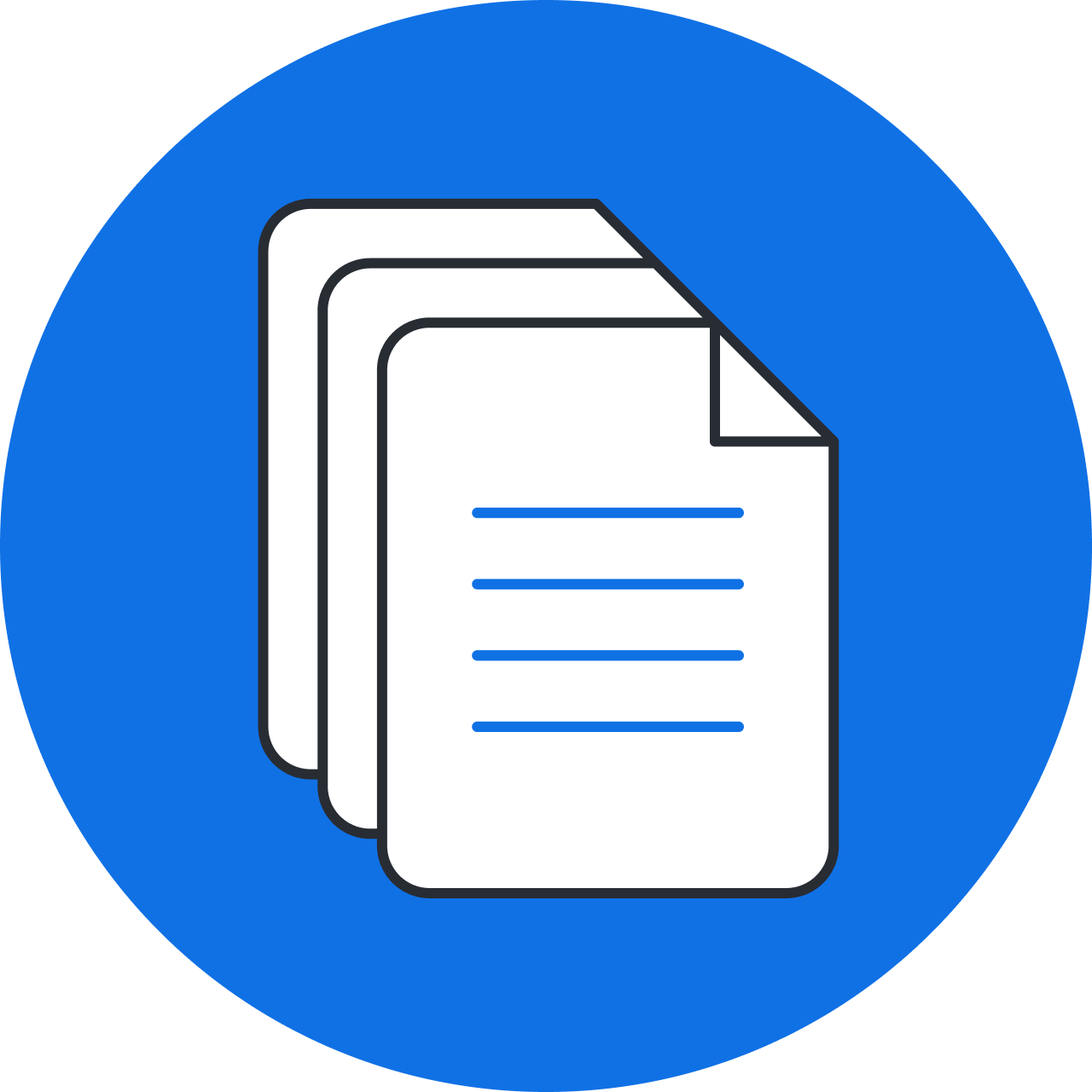 How BambooHR uses Lucid for strategic planning
Brad Rencher, BambooHR CEO, said, "We've tried other online collaboration products, but the dynamic nature of Lucidspark with features like color coding and voting, all in one application on one canvas with flexibility, really helped our meeting reach a new plane."
Read more
2. Optimize business processes
Processes are the lifeblood of organizations. To create an effective workflow, you need tried and tested processes to guide team members through their tasks and projects. 
G&A teams are constantly looking for ways to improve existing processes and implement new ones, but to do this, they first need to understand their current processes. This information often exists only as institutional knowledge—passed from one employee to another—and lacks official documentation.
In addition to documentation, teams also need a way to brainstorm and prioritize improvements, connect with collaborators, and identify cost-effective changes to processes. With Lucid, you can create modern documentation of your existing processes, identify key areas for improvement, and design optimal flows for new processes. 
Enhance your business processes by using Lucid to: 
Visualize the current state of existing processes
If optimization is your goal, visualization is the first step. Visualizing the current state of existing processes in a diagram allows teams to easily identify impediments, inefficiencies, and dependencies. 

When tackling complicated and interconnected processes such as value streams, you need a robust diagramming solution. Lucid can help streamline the process with pre-made templates and shape galleries to make mapping business processes a breeze.
Identify improvements and propose an ideal future state of processes
Once you have your current process mapped out, invite team members to collaborate in a brainstorming session. You can ideate on process improvements by using sticky notes, drawing freehand, and commenting directly on the document. 
With ideas of how to improve your processes, you can begin designing the ideal future state of them. You can then share your designs with stakeholders to get the feedback you need directly on the diagram.
Wield process maps as living blueprints
Visual collaboration is much more than a digital whiteboard. At Lucid, we believe that visual collaboration is a series of connected activities leading organizations toward constant innovation. 
Through visual collaboration, teams will organically develop a living blueprint of the business. G&A teams can use Lucid to create a single source of truth (SSOT) that encompasses all of a company's ideas, plans, and designs. The process maps you create in Lucid become living blueprints you can continue to leverage again and again. 
Lucid's data and automation features make it intuitive to continually innovate upon existing process maps. You can use data overlay and conditional formatting to see how parts of a process are performing. Our dynamic shapes help drive insights by visualizing data—you can even use them to create dashboards.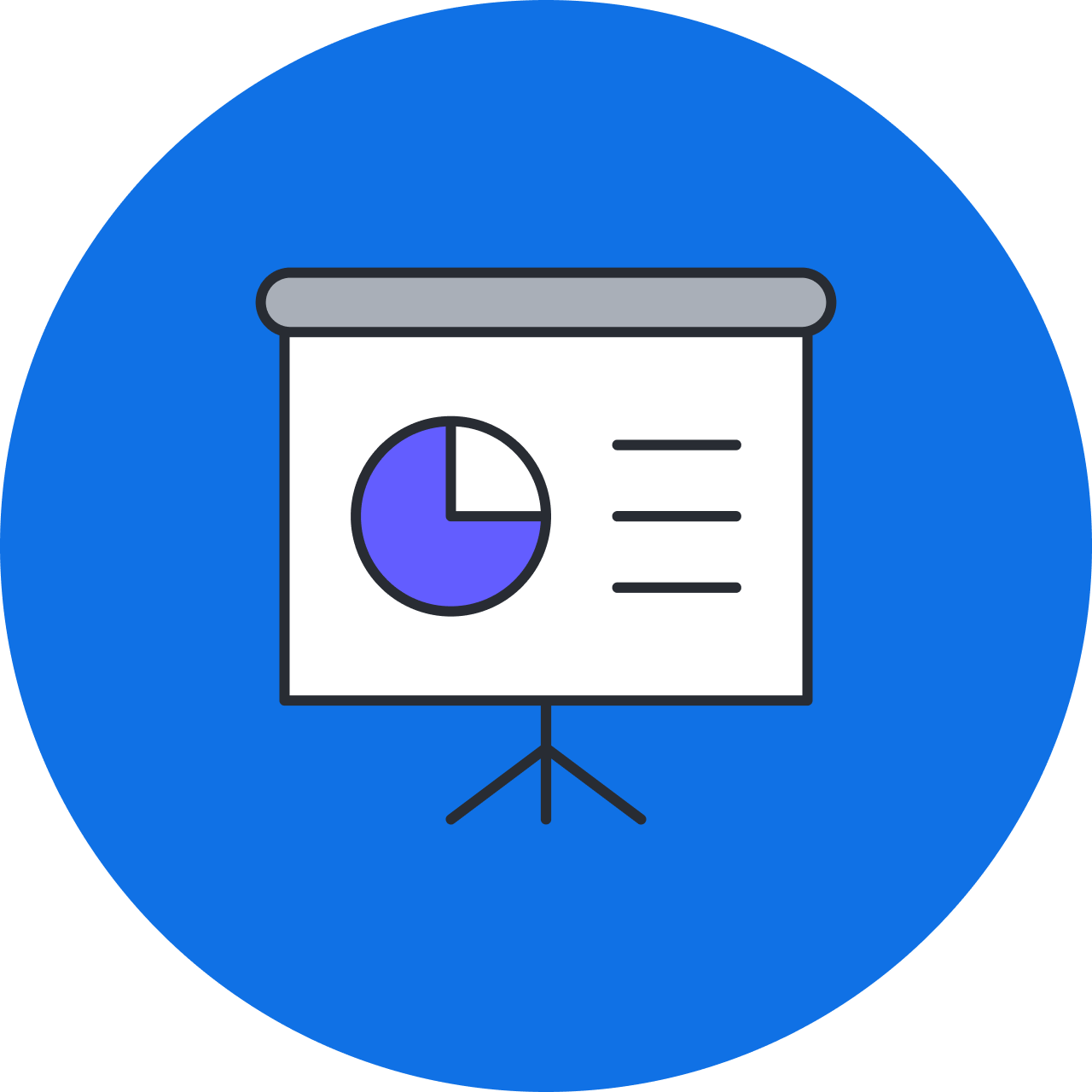 How AINS Group optimizes processes with Lucid
AINS Group uses Lucid to brainstorm effectively, organically create living documentation, clarify complex flows, and more.
Learn more
3. Design optimal organization structures
In order to align the organization around the most important initiatives, G&A teams need to understand organizational dynamics like fluid team structures, compensation, and team diversity. Existing text-based applications don't provide the level of clarity G&A teams need to understand complex dynamics and optimize the organization.
Lucid helps organizations optimize their structure through visual collaboration and modern documentation. G&A teams can use Lucid to map out organizational charts, including hierarchical organizational charts, cross-functional teams, SCRUM teams, or geographically distributed teams. 
Create effective organization designs with Lucid by: 
Using overlaying data to visualize organizational dynamics
If you don't want to build your org chart from scratch, good news! Lucid can automatically pull your org chart from a CSV file, Google Sheets, or BambooHR. Once you have an org chart in Lucid, you can overlay data to deeply understand dynamics. For instance, you could overlay pay information, equity levels, or demographic information. 

Then, you can create group views to view your org chart by different criteria, such as department or location. Conditional formatting can also help you quickly make sense of data.
Brainstorming ideas to address concerns and align stakeholders
When it comes to generating ideas for org design, teams need to ideate on the best ways to organize teams and reporting structures to effectively support the business's most important goals. Lucid brings teams together and facilitates alignment in the ideation stage and beyond.
Using Lucid's universal canvas, teams can seamlessly switch to Lucidspark to brainstorm off of their technical diagrams—including org charts and designs. The best part about this flexibility is it centralizes information, reduces context switching, and allows teams to access the powerful capabilities of Lucidchart and Lucidspark on a shared canvas.
Planning process implementation timelines
Implementing a new process is often the hardest part. Lucid is an end-to-end visual collaboration solution, which means we empower and support teams well beyond the ideation phase. You can use Lucid to design your processes, ideate on improvements, collaborate with stakeholders, and plan for execution.

To get all collaborators and stakeholders aligned and ensure effective execution, plan out the implementation timelines for your processes in Lucid.
Get started
Lucid is the only visual collaboration solution to provide data-driven organizational design capabilities. Check out our full template gallery to start.
Check it out
How Lucid empowers G&A teams
G&A teams are tasked with ensuring organizations function optimally. Projects associated with that initiative require a deep, thorough understanding of the inner workings of a business. To gain those valuable insights, G&A teams can leverage Lucid's intelligent visual collaboration software.
With the combination of Lucidchart and Lucidspark, the Lucid Suite helps G&A teams collaborate and align across the entire project lifecycle—from idea to reality.
When G&A teams use Lucid to collaborate, they benefit by:
Saving time: With intelligent automation features and the ability to align stakeholders around a single source of truth, teams can get insights from the data they need. This allows them to jump into action faster.
Increasing productivity: Lucid's platform reduces manual effort in creating and maintaining documentation, allowing teams to focus on productive work, such as identifying improvements.
Boosting the bottom line: Lucid helps to reduce costs by making processes more efficient and allocating resources in the best way possible. By doing so, organizations can continually identify cost savings and optimize the organization.
Get in touch
Lucid empowers G&A teams to champion initiatives and streamline processes. Talk to our team today and find out how you can get started.
Contact us